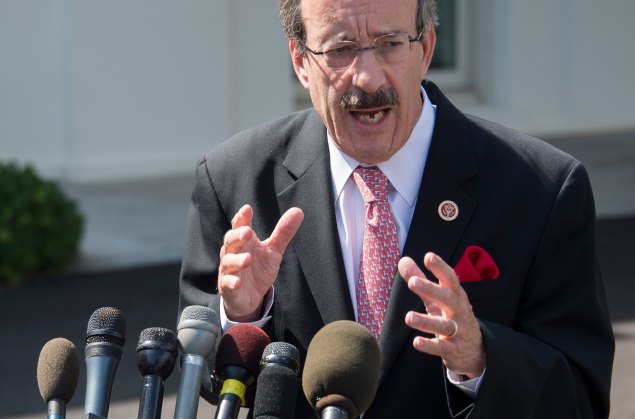 Congressman Eliot Engel isn't a big believer in Congress these days.
The Bronx Democrat said on MSNBC today that there was a "zero" percent chance that the Republican-controlled House of Representatives would do anything to boost the job market before the November midterm elections.
"Well, it realistically is zero. Frankly, in my view, the Republicans in the House, who have the majority, don't want to do any of this. They think stimulus is a dirty word. They don't like infrastructure," Mr. Engel told MSNBC's Chris Jansing when asked about the chances of congressional action being taken to aid the tepid job market.
The Department of Labor reported today that the unemployment rate continues to decline and the country added jobs last month. But many economists caution that the job market is still far from robust because many workers have dropped out of the labor force. Average hourly earnings have also not risen, according to the report.
Mr. Engel, the ranking member on the Foreign Affairs Committee, said Republican inaction on other Democratic priorities like extending unemployment insurance and immigration reform would doom any hopes of Congress issuing another stimulus package or other initiatives to add jobs. Republicans contend spending more money on such projects won't move the jobs needle.
"Just the way the Republicans won't do anything with immigration reform or unemployment insurance, they don't do anything with infrastructure [spending.] I would say zero to nil, unfortunately." Mr. Engel added.
Watch the full clip below:
[youtube http://www.youtube.com/watch?v=CxczsE82c5k&w=420&h=315]