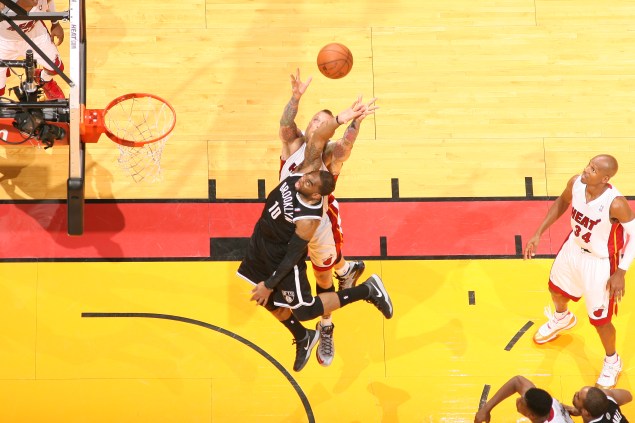 As Brooklyn Borough President Eric Adams told the Observer yesterday, "On to the next one."
Fresh off a successful basketball playoffs wager against infamous Toronto Mayor Rob Ford, Mr. Adams is now challenging another municipal honcho ahead of the next Brooklyn Nets series against the Miami Heat.
Mr. Adams yesterday reached out to Miami Mayor Tomás Regalado to see if he would also agree to a bet. In his letter, shared with the Observer, Mr. Adams even appeared to taunt the Florida city for its relatively smalls size.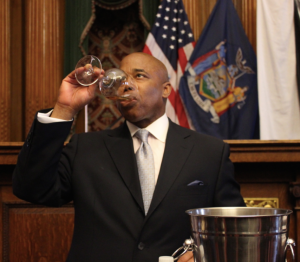 "We are two civic leaders with great pride in our home teams, one the mayor of over 400,000 Miamians and the other the borough president of over 2.6 million Brooklynites," wrote Mr. Adams. (Though Brooklyn is populous, the borough president's office is not as powerful as most big-city mayors'.)
"In the spirit of promoting good relations between our cities and their many basketball fans, I wanted to personally relay to you my proposal for a friendly wager over the outcome of the playoff series between your Miami Heat and our Brooklyn Nets," he continued. "Best of luck to both teams (and go Nets!)."
Mr. Adams had originally bet a six-pack of beer with Mr. Ford, who recently admitted to having a substance abuse problem after multiple scandals involving apparent crack-smoking and binge drinking, but the borough president subsequently changed his wager to an album from a local band or musician..
Mr. Regalado's office did not immediately return a request for comment on whether he'll take up Mr. Adams' latest challenge.
View Mr. Adams' letter to Mr. Regalado below:
[scribd id=222321457 key=key-y4r1s0gsn0cyzplnsva mode=scroll]