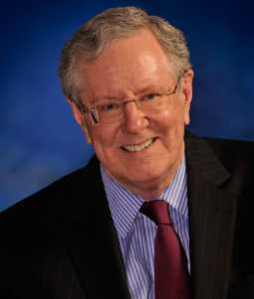 Steve Forbes, Chairman and Editor in Chief of Forbes Media and former presidential candidate, today endorsed Jeff Bell in the New Jersey Republican primary for U.S. Senate on June 3rd.
"Jeff Bell's message of economic revival through a gold-backed dollar is the right prescription for what is holding back the U.S. economy," Forbes said. "As someone who helped get Ronald Reagan's tax cut plan off the ground, he knows how to translate big ideas into successful politics.
Bell wa flattered.
"Steve Forbes has done more than anybody to champion tax reform and sound money in the post-Reagan era," he said. "I'm honored by his endorsement as I take this platform head-to-head against Cory Booker's orthodox liberalism this year."
Bell is running in the Republican Primary for U.S. Senate against Richard Pezzullo, Brian Goldberg, and Murray Sabrin.