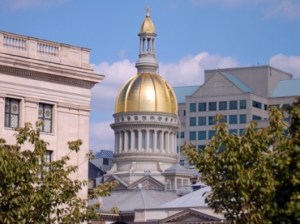 TRENTON – Former Gov. Chris Christie staffer Christina Renna will be appearing before the joint legislative committee investigating the administration over the George Washington Bridge lane closings this morning.
Renna, who worked in the governor's Office of Intergovernmental Affairs, was a subordinate to one of Christie's top aides, Bridget Kelly, who sent the infamous "time for some traffic problems in Fort Lee" email to members of the Port Authority.
Sources tell PolitickerNJ the hearing is expected to take up most of the day and that questioning will likely focus around the IGA's relationship with local leaders as well as Renna's reaction to Kelly asking her to detail an incriminating email.
Kelly, her boss at the time, asked her to delete an email Kelly sent the week the traffic lanes were diverted.