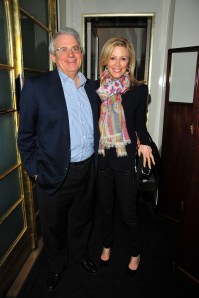 What do Reagan-era budget office director and former U.S. Representative David Stockman and Latin pop star Ricky Martin have in common? Probably very little, if we had to guess. But that might change, now that the two men will be sharing a Yorkville address. Mr. Stockman and his wife Jennifer—an art collector and the current president of the Guggenheim Foundation's board of trustees—just bought a penthouse at 170 East End Avenue for $14.85 million, according to city records.
Mr. Martin is no slouch himself in the area of personal finance, having scored a four-bedroom condo in the building for $5.9 million in 2012. But that place doesn't much compare to the Stockmans' new 4,900 square-foot pad, which they've acquired from real estate developer Alexandre Bosoni and his wife Maria.  
When that pair was moving in, in 2006, Ms. Bosoni told the New York Times that they had been in search of something more modern than the five-story limestone mansion that they had been occupying in Paris, something with "high ceilings, big windows and the view with nothing in front." Mission accomplished. Designed by leather aficionado and architect to the stars Peter Marino, the condo sports floor-to-ceiling windows in room after room, affording unobstructed views of the East River. (For sunrise seekers who prefer their vistas unmediated by pesky glass, there are also balconies off the library and the breakfast and dining rooms.)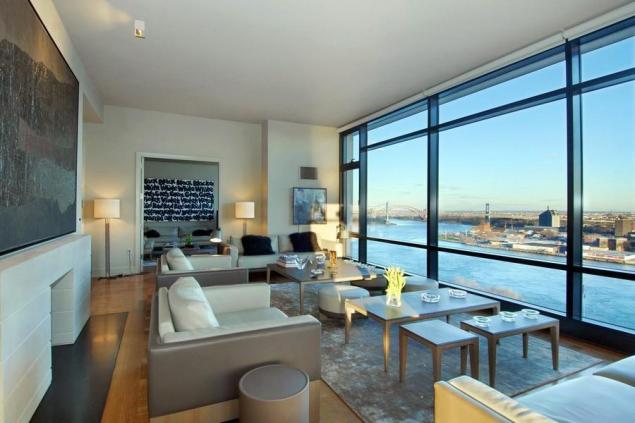 As the listing shared by Andrea Wohl Lucas and Bruce Lucas of Corcoran aptly notes, the building—luxurious new construction and one of many mysterious recipients of a 421-a tax abatement—"takes lifestyle to a new level," offering squash, a movie theater and even a golf simulator, lest Mr. Stockman take it into his head to tee off from one of those balconies. We certainly wouldn't want a hail of Titleists falling on Gracie Mansion, after all. Then again, given the rather light traffic at the mayoral residence these days, a wayward shot would be unlikely to do any bodily damage. Though Mayor de Blasio is perhaps even less likely to be pleased by a Republican politician smashing up his windows.