When a Google representative was walking Betabeat through its new features for Maps yesterday, they briefly mentioned a small feature that sifts through public transit schedules to find the last possible route to your destination.
"Wait," we interrupted, "are you saying you added a 'drunk train' feature to Google Maps?"
They were reluctant to call it that, but it's true: Google Maps will now tell you the latest possible time you can leave a club and still make it home. The "last" option was made available earlier this month on iOS and Android. It factors in walking time with subways, buses, and train times.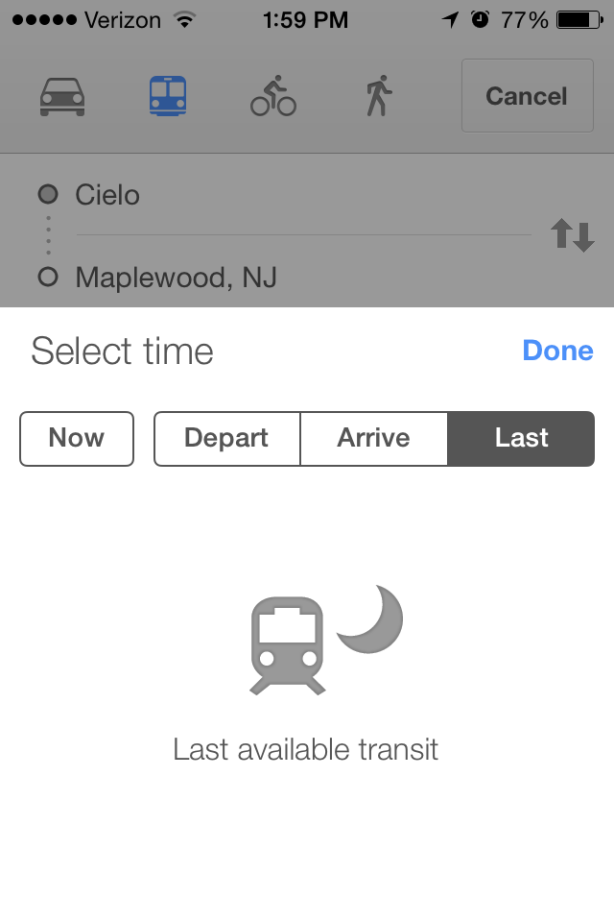 No longer will you have to cross-reference three schedules to figure out what kind of New Jersey Transit bus gets you home from Webster Hall at 1 a.m., or leave the bar three hours early for fear of being stranded at Penn Station.
We're still waiting for them to factor our drunken tumbles down the subway steps and midnight taco bell runs into the departure time.