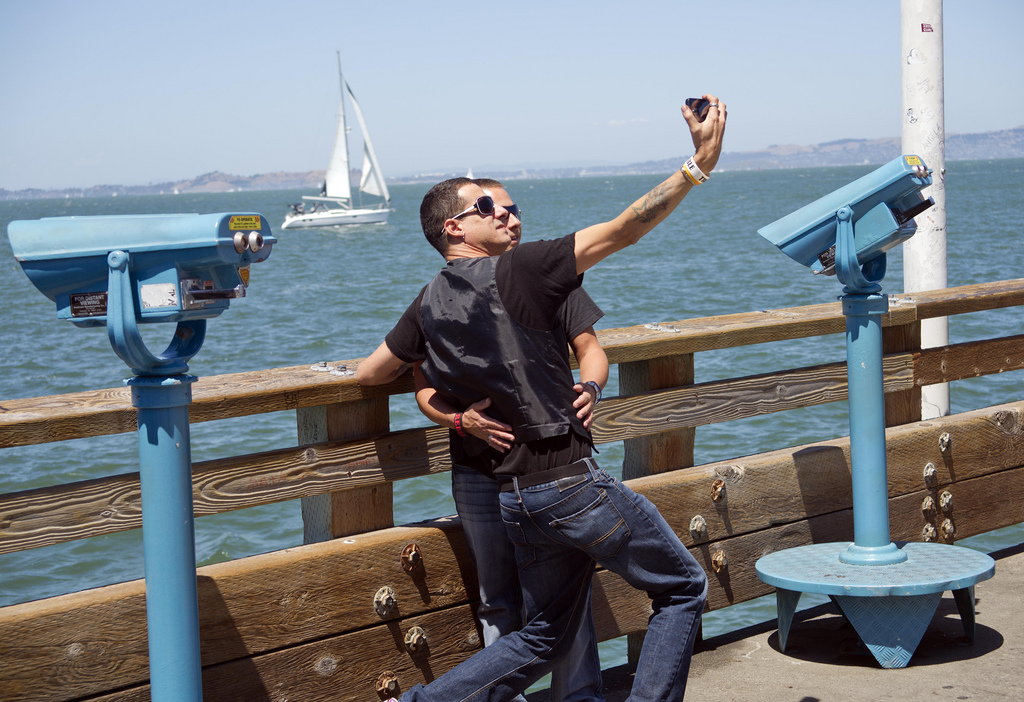 For those of us tired of constantly lifting our arms to take selfies, there is now a Hamptons shuttle just for you.
The Free Ride, a complementary shuttle that takes sun-seekers from beach to beach in the Hamptons, will be installing "selfie machines" in the back of its 19 vehicles.
Is this machine a riff on the selfie stick? Or is it a completely mind-blowing innovation in selfie technology? Neither. The "selfie machine" is an iPad mounted on a seat-back.
It might be an anti-climactic use of technology, but it looks like the machines will be put to good use. Alex Esposito, a co-founder of The Free Ride, told the New York Post, "We had a ton of people getting into cars and taking pictures of themselves with cellphones. We thought it might be fun to build [the machines]."
It's like the old saying, if a tree falls in the forest and there's no one there to take a selfie, did it even happen?