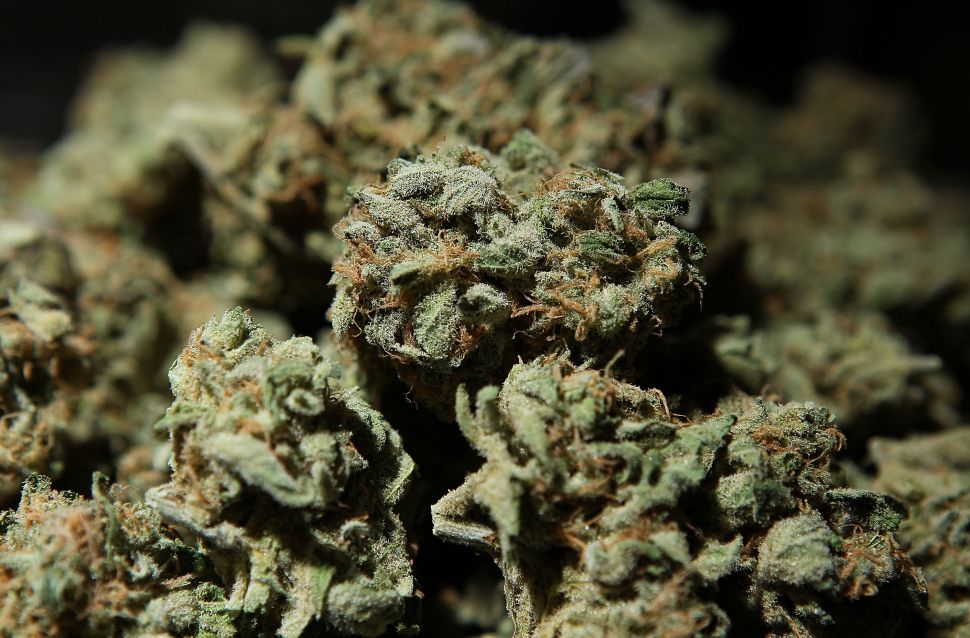 No matter how many criminals tweet themselves into jail cells, criminals and drug dealers still take to social networking to advertise their services. Finding drug dealers on Instagram is as easy as finding semi-nude starlets or "fitspiration" quotes — you just punch in a hashtag like #kush4sale, and you'll get a pile of listings of people claiming to ship you the goods.
82 percent of the drug dealers found are claiming that they sell weed, making it the most common drug available on Instagram, according to a report by DrugAbuse.com. Codeine cocktails are available from 58 percent of dealers, and 20 percent are selling MDMA. Dealers are often brave enough to list their phone numbers and put up pictures of themselves and their cash.
About half of the supposed dealers use Kik to negotiate their deals, and most of them prefer dealing in prepaid cards like Vanilla or Greendot, according to Max Ryan, who put together the report.
Many of the Instagram accounts look shady, and not just because they contain piles of cash and weed. Looking through the offerings, it's common to find people in the comments claiming that the listing is a scam.
Regardless, there's plenty of legit criminal activity happening openly online, and police are having a field day rounding up the criminals. Two months ago, the FBI conducted a national sting of criminal masterminds who geotagged their drug warehouses in Instagram posts, rounding up 350 drug dealers and hundreds of pounds of weed. Here in New York City, an aspiring rapper who bragged about selling guns on Instagram led police to the largest gun bust in NYPD history.
But buyer beware — the report points out that there's more danger to people buying drugs on Instagram than to those selling them, considering most criminals won't be mailing packages with a return address.
"If the package is intercepted by the authorities, they often let it go through, then they arrest the recipient once he or she signs for it," the report said. "There's also another issue: If sent through the mail, there is the potential for a FEDERAL charge, especially since these dealers only ship large amounts."
And until the Better Business Bureau starts ranking drug runners on social media, there's no way of knowing of an illegal transaction made over Kik and Paypal is legit. So if you're going to go buying your drugs online, at least keep it to the deep web.