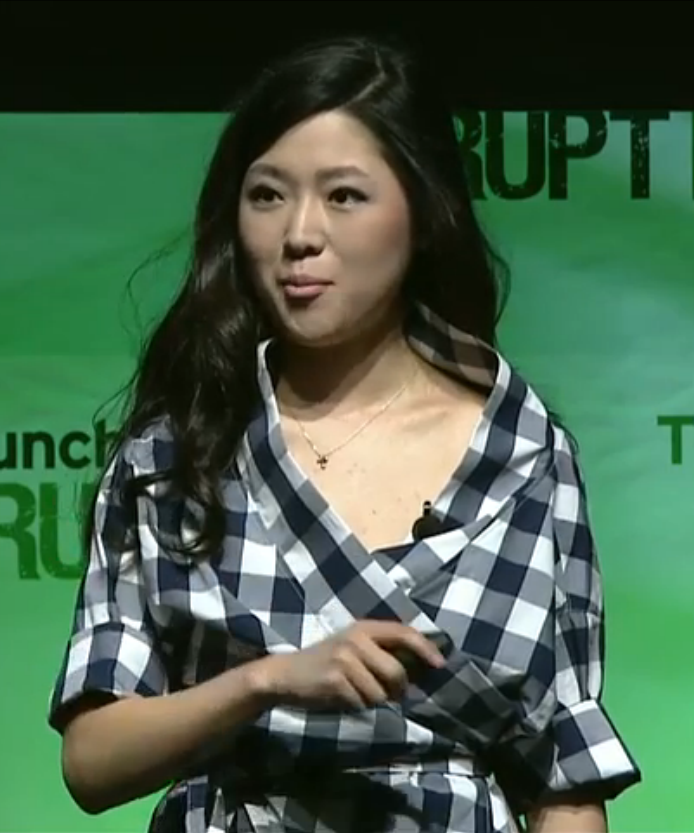 Imagine if your computer could spit out an endless supply of makeup in whatever shades you wanted, at the click of a button.
It sounds too good to be true, but recent Harvard grad Grace Choi has invented a 3D printer called Mink that creates eyeshadow or lipstick from any color you can find on the Internet. She debuted the product at TechCrunch Disrupt this week.
Big stores like Walmart can only sell the most popular makeup colors, Ms. Choi said at the conference, and specialty makeup stores like Sephora will stock more exclusive hues, but charge much more money for them. The Mink printer, once you purchase it for $300, creates makeup for the market price of ink.
Mink's initial target market will be 13-to-21-year-old girls who haven't developed habits for shopping yet, Ms. Choi said. "We're going to grow up with them and change the way the world buys makeup."
The printer uses inkjet technology that will allow her to partner with traditional printing companies like HP.
"I'm gonna go to [printing companies] and say, 'Guys, your business is dying. Let's cut a deal,'" she said after her presentation.
She pointed out that the makeup industry "makes a whole lot of money on a whole lot of bullshit. They charge a huge premium on something that tech provides for free. That one thing is color."
The printer will retail for $300 and could empower young girls to start taking an interest in technology, she said.
"This is gonna finally train our girls to understand the definition of beauty is something they should be able to control, not corporations," Ms. Choi said.
(h/t Business Insider)