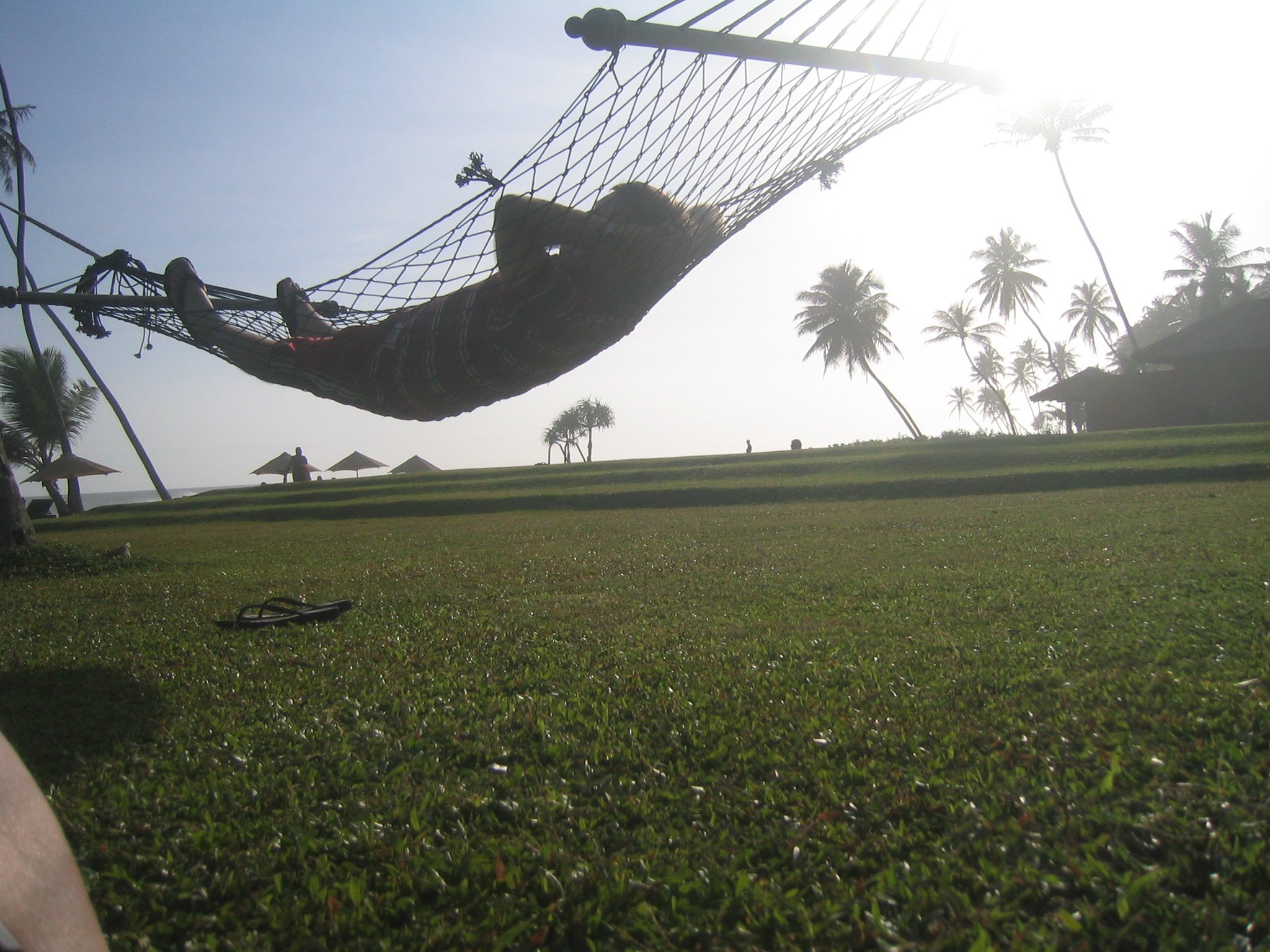 "What will be the good of the conquest of leisure and health, if no one remembers how to use them?" — Bertrand Russell
You're busy from the moment you wake up until the moment you go to sleep. Your life has become so busy that you start missing things. In fact most of us need to schedule time to get any free time. We even take our work with us on vacation!
Kids today are the same. They are "over-programmed" moving from one activity to the next without so much as a break. One family I know well has at least two activities a night and three on the weekend. Sure they have four kids, but really?
I'm sure all of this effort is rationalizable. We work harder and longer hours than ever, in part  because we live in a face-time culture. We push ourselves to get promotions to acquire things, which make us feel like we need more things so we push ourselves harder. Or because we want our kids to get a leg up, we somehow think that the choreography required to get them to piano, French, ballet, gymnastics, and Mandarin class will pay off in the long term.
So maybe that's it—invest a little bit now for more leisure time later, right? Invest in our kids now, so they have better, more productive lives than we will.
What's been lost in this busy shuffle is down time. Everything from our digestive system to our heart works in pulses. We even sleep in cycles. That is, a period of intense activity is followed by rest. Somehow in all of this rush to get things done we've lost touch with rest and recovery.
We think that working hard is the key to success. The quicker we get those 10,000 hours in, the quicker we'll be all-stars right? If I just cut off some of my sleep time, I can get there quicker, right?
Wrong. There is a wrinkle that most people miss. Anders Ericsson—the guy behind the 10,000 hour rule—studied the violinists at the Academy of Music in Berlin. The study found that the best violinists spent more time practicing and the time they spent practicing was better because they employed deliberate practice. Most people know that. But what most people don't know is that the top performers slept more. Not only did they often nap in the afternoon—they slept more at night. Except for practicing itself, Ericsson found that sleep is the most important thing. It's more important than food.
It seems that until recently rest and recovery has always been an important part of work. Philosophers used to walk. Nietzsche walked to think. Immanuel Kant used to take a break from thinking. The incubation period has been instrumental to discovery.
"Being idle," Andrew Smart writes in his book The Art and Science of Doing Nothing, "is one of the most important activities in life." The core idea behind the book is a neuroscientific argument to rest more, not less.
Chronic busyness is not only bad for your brain but can have serious health consequences. "In the short term," Smart writes, "busyness destroys creativity, self-knowledge, emotional well-being, your ability to be social— and it can damage your cardiovascular health."
These are some of the direct effects but there are indirect effects too. When we're in a rush we tend to stop thinking. In a sense, we make too many decisions so our minds take the path of least resistance. The by-product of this is that we end up doing things we might not otherwise do, like eating at McDonald's more often because it's "easy." That's not to mention the effect it has on your relationships and kids. I know couples who'd be divorced except that they're too busy to realize how miserable they are (although maybe that's by design).
Smart argues that boredom or the incubation period or whatever fancy name you want to give to idleness is the key to self-knowledge.
"What comes into your consciousness when you are idle can often be reports from the depths of your unconscious self— and this information may not always be pleasant. Nonetheless, your brain is likely bringing it to your attention for a good reason. Through idleness, great ideas buried in your unconsciousness have the chance to enter your awareness."
If ever there was a key to ourselves it may be idleness. It not only opens the door to health but it is the solid foundation that enables everything else. Drive is important. So too is practice. But the benefits of those things are compromised over a long period of time by our lack of idleness. We can learn a lot from the wisest Americans. As they say, no one ever sat up in their death bed and wished they worked harder or longer.
Shane Parrish feeds your brain at Farnam Street, a site that helps readers master the best of what other people have already figured out. Join over 40,000 other smart subscribers and sign up for brain food, his weekly digest of cross-disciplinary awesomeness.