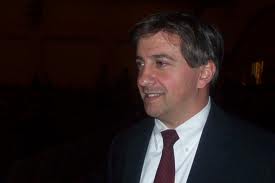 West Orange incumbent Mayor Robert Parisi today officially announced he will seek a second term as mayor
"In four years, we've made significant strides — including energy aggregation, improved services, reductions in spending, and downtown revitalization," Parisi said. "Where much has been accomplished, there is so much more to achieve, so I'm asking my fellow residents to help continue the progress we've built together for another four years."
A formal campaign kick-off is scheduled for Monday, June 2nd at Mayfair Farms. The election is in November.
When asked about the accomplishments of which he's most proud, Mayor Parisi highlighted the following:
Holding the line on municipal taxes with zero increases in 4 of the last 5 years.
Ranking 11th among 565 NJ municipalities for lowest municipal tax increases since 2010.
Transparent and accessible government via tools like Facebook and other social media outlets, face-to-face bi-weekly open office hours and a series of community meetings.
An energy aggregation program that will save participating residents $1.8 million.
15% reduction in the municipal workforce since 2010 while maintaining strong municipal services.
"As a lifelong resident of West Orange, it's been a privilege living and working here, raising my family, educating my children, starting a business and serving my community," Parisi said. "Playing a leadership role in the community has been my way to give back, to support the people and the organizations that make this town great. I would be grateful to continue those efforts during a second term as Mayor."
Parisi served 12 years on the Township Council prior to being elected Mayor in 2010. He is a founding member and past president of the Eagle Rock Civic Association and co-founder of the West Orange Alumni Association, leading the group's efforts to raise over $120K to build a new track and field complex and recreational facility at West Orange High School.