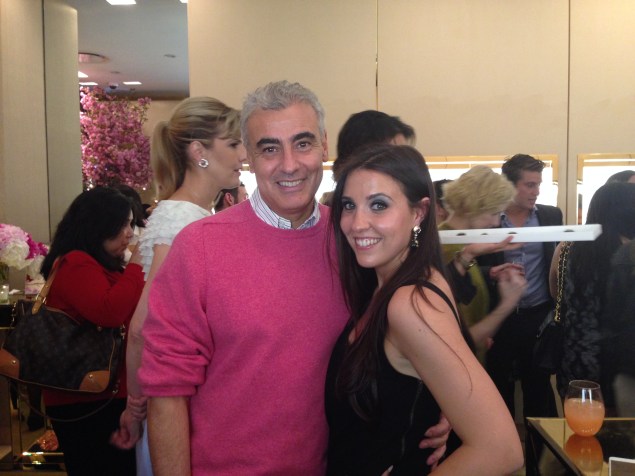 "I've been going to 100 Women in Hedge Funds events since I was 14," Sophie Lasry said over the roar of conversation that filled the Marina B Boutique on East 57th Street Tuesday night.
The 20-year-old's aunt is the hedge fund queen Sonia Gardner. Last year, she took her niece to London for the organization's annual gala, attended by the Duchess of Cambridge. The night benefitted her pet charity Action on Addiction, which aims to break the generational cycle of alcoholism.
Ms. Lasry remembered the experience when, a few months ago, she met Marina B owner Paul Lubetsky, who invited her to become the brand's ambassador. To celebrate the partnership, he opened the showroom for an intimate cocktail party hosted by Lasry, promising 30 percent of all the evening's sales to 100 Women in Hedge Funds, which would pass the cash along to Action on Addiction.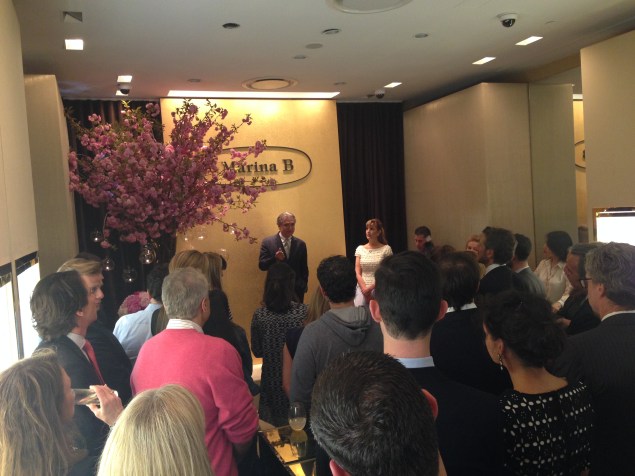 "What better way to bring it all together?" Ms. Lasry smiled. "For me to be able to give back to a community that has helped me through the years and really mentored me is a great opportunity."
As she spoke, black-clad waiters maneuvered white trays topped with crab cakes and mushroom croquettes through the tightly packed room. Amber and emerald-colored jewels glimmered inside nearby display cases, the vast majority of them containing original designs by Marina Bulgari, who started the line in 1978 when she left her grandfather's company.
"I feel like our friendship with 100 Women in Hedge Funds is really meaningful, because our brand was started by Marina Bulgari during a time that she really left the family dynasty to go out on her own. The hedge fund community has historically been a boy's club," Marina B President Catherine Bove said.
But the night was not only about charity; it was also about a decades-old jewelry brand reinventing itself to appeal to the next generation of successful businesswomen. "Sophie came to us through her father and wanted to help us move our brand forward and make it relevant," Ms. Bove said. "You don't meet women of her caliber at her age very often."
"Sophie represents the future of luxury, of this new American moment! Like the Italians did in the sixties with La Dolce Vita, we want to do that in the 21st century in New York," explained Creative Director Omar Torres, who is tasked with carrying Marina B into the future while also paying homage to its founder.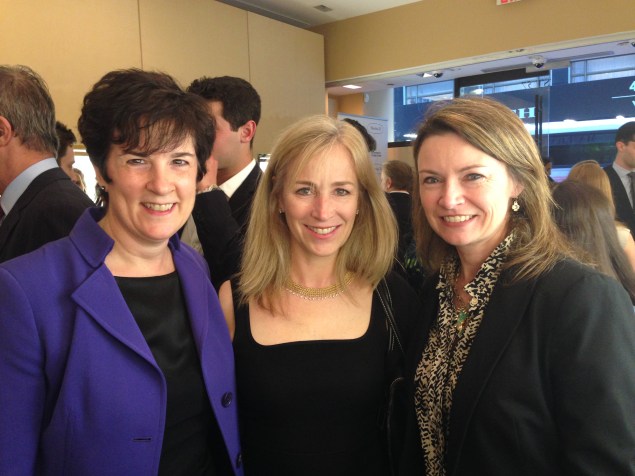 "Nobody needs a necklace. Nobody needs a ring. Nobody needs a pair of earrings," he said later in a speech. "However, for over 5,000 years people have worn these things as a way of completing themselves, of expressing their state of mind, their psyche. So I would like you to play with these things. Put them on. Touch them. Make them feel a part of you."
All Photos: Laura Mallonee