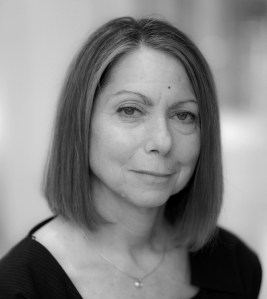 Yesterday afternoon's news that Jill Abramson was being replaced as executive editor of The New York Times by her number two, Dean Baquet, came as a shock both inside and outside the newsroom since at 60, Ms. Abramson was eligible to stay in the top spot for five more years. Her management style was cited as the cause for her sudden dismissal.
"I chose to appoint a new leader for our newsroom because I believe that new leadership will improve some aspects of the management of the newsroom," publisher Arthur Sulzberger, Jr. said during the unexpected Wednesday afternoon announcement. "You will understand that there is nothing more that I want to say about this. We had an issue with management in the newsroom. And that's what's at the heart of this issue."
Contrast that with what Mr. Sulzberger wrote in a newsroom memo when he appointed Ms. Abramson in 2011: "Jill is perfectly prepared to step into her new role. She brings with her a highly focused and determined journalistic and management style, one that has served us well."
Criticism of Ms. Abramson's brusque leadership style plagued her throughout her short-lived, two-and-half year tenure.
But why should her style come as any kind of surprise? In a 2010 New York magazine piece, Gabriel Sherman described Ms. Abramson as "respected and feared," two terms that do and should apply widely to top editors.
"Among rank-and-file reporters and editors, she is both respected and feared. She can be an imperious boss, critical when she thinks the Times is falling behind competitors. In many respects, she's more alpha than Keller, with a confidence that makes some Times people still smarting from the Raines era a little nervous," Mr. Sherman wrote.
Last year, Dylan Byers at Politico wrote a lengthy piece about staffer dissatisfaction with what was described as Ms. Abramson's condescending manner. The story, which was criticized for sexist overtones, echoed Mr. Sherman's assessment three years prior.
Much has been made about her firing and its gendered overtones: one theory being that her supposed pushiness is a trait vaunted in men but not tolerated in women. Regardless, the Times brass knew what they were getting when they hired her.
Less than three years later, it was the ostensible reason given for firing her.