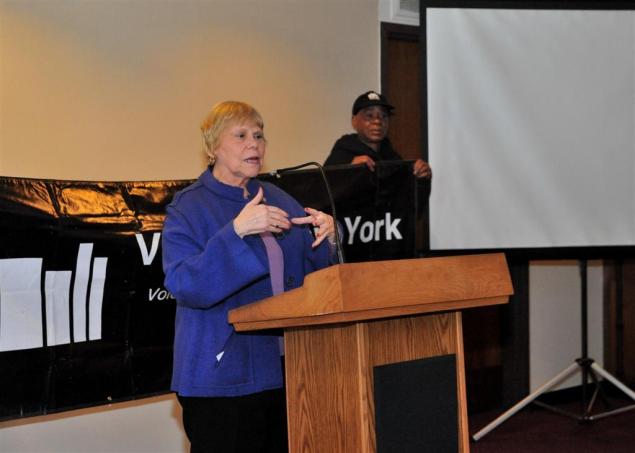 Jo Anne Simon, a Democratic district leader and attorney, will run for Brooklyn Assemblywoman Joan Millman's seat.
"I want to run because I can make a positive difference. I've been working in this community for 20 years," Ms. Simon told the Observer. "I have deep roots and connections to the issues."
Ms. Simon, a former City Council candidate, is expected to be the front-runner in a potentially crowded field for the open seat, which Ms. Millman announced yesterday she's giving up for a post with the city's Department for the Aging.
A prominent member of the Brooklyn Democratic Party's reform wing and a loud critic of the county organization under former Assemblyman Vito Lopez, Ms. Simon is seen as a favorite with much of the liberal establishment, including the Working Families Party, sources say. She last ran for office in 2009, when she lost to Councilman Steve Levin.
In a brief interview, Ms. Simon declined to outline her platform or priorities, promising more details when she formally kicks off her bid.
"I have a number of priorities, but I'm not in a position to talk about them at this juncture," she said, noting that Ms. Millman's decision not to seek re-election "surprised everybody."
Ms. Millman has represented the ascendant brownstone Brooklyn district since 1997. The district includes Cobble Hill, Gowanus, Brooklyn Heights, and Dumbo, and cuts into Mayor Bill de Blasio's Park Slope turf.
No other candidates have formally thrown their hats in the race, but observers expect more to jump in shortly.