As the hearing between the New York Attorney General and AirBnb (ABNB) drags on, city landlords are becoming increasingly impatient and concerned with the outcome. While hotels only caught onto Airbnb's influence recently, landlords have long dealt with illegal hotels, eviction court, and revolving tenants. The Attorney General is seeking to arguably protect landlords, both from tenants renting to potentially dangerous, unwanted persons and from insurance claims, on the grounds of the short term zoning law. However, based on Airbnb usage, some landlords are clearly interested in operating their own hotels—under the radar and without being hit by the 5.875% hotel occupancy tax. Other landlords believe there is a middle ground—Airbnb can co-exist with rental landlords.
Ben C. has owned a multi-unit residential building on Manhattan's east side since 2009. His tenants, to his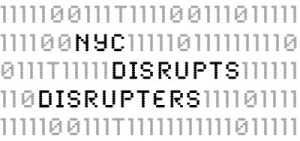 knowledge, are not using Airbnb. As he uses a standard REBNY lease, they are not allowed to. His main concern is in regards to liability: "Airbnb creates liability by putting someone in the apartment that wasn't vetted and approved by the landlord. If they get hurt or do damage, who's responsible? Not to mention the safety issue that it presents to other tenants, who don't know the sub-lessee and could be assaulted by them."
Andrew C, part owner of an apartment building in Alphabet City, has the same concern: "It's a huge insurance risk. I do not want transients coming and going, I don't want the chance of a lawsuit. If someone fell, it's my fault. They're my problem. It's a huge hassle."
There is also the matter of who should be able to profit on a property. Richard Klein, a real estate attorney and city landlord, makes the simple point: "You are a renter, you are supposed to use the apartment to live, not to make money. As a landlord, I am the person who is supposed to make money. Why should you be able to take the apartment, use Airbnb, and make money?"
Ben felt similarly about his building: "It allows the unit to be rented for more than the landlord is receiving […] This issue is even more acute with rent stabilized/control apartments. If a landlord is required to rent a unit out to a tenant at a certain rate, why should the tenant be able to rent it out at market rate?" While rent controlled units are being phased out, rent stabilized apartments are becoming more popular, with over a million units in the city. Rent stabilized units allow a city board to set rent increase limits and in exchange, landlords receive tax breaks. When Airbnb hosts rent out their rent stabilized apartments, they are having their cake and eating it too in the eyes of the landlords.
However, some landlords are taking advantage of the system in a similar way, making a deal with tenants. While Andrew is not a fan of Airbnb as a landlord, he has stayed in an Airbnb: "My wife found it, it was a West Village apartment, all furnished. [The host] had eight apartments. He was running it in cahoots with the landlord. It was comfy, nice, slightly cheaper than a hotel. I told my wife, 'I'm not into this', but it was nice." In that case, the landlord turned a blind eye to the mass short term rentals going on in his building, in exchange for a cut of the profits. This is an obvious violation of short term zoning laws, and exactly the kind of "bad actors" Airbnb is seeking to remove from their service. Luckily, this usage is in the minority, Airbnb estimates only thirteen percent of their New York users fall into this category. The Attorney General believes this number is closer to fifty.
As for the idea that landlords actually want to run hotels, illegal or otherwise, the landlords unanimously agreed they wanted nothing to do with that industry. Andrew C is a partial owner of a bed and breakfast in New Orleans, and says he wouldn't wish it on his worst enemy: "It's a pain in the ass. There's damage, there's theft. It might seem attractive, but from someone who has actually run a bed and breakfast on a daily basis—eight years—it's a pain in the ass. It's like having a bunch of kids running around."
Mr. Klein agrees: "With a hotel, there's maid service. I wouldn't want someone different every weekend because I have to clean, maintain the apartment, and they might ruin it. It might end up costing me more. A long term renter has a vested interest in maintaining the apartment because it is their home."
Though landlords that Betabeat interviewed are not happy with the current state of Airbnb, two of the landlords we spoke with believe there is a middle ground. As a part owner in a hotel, Andrew didn't believe that a compromise could be reached with Airbnb, but admits that his hotel interest has "completely slanting [his] opinion of the whole thing." With some changes to the service and laws, Mr. Klein and Ben believe their buildings can potentially coexist with Airbnb units.
As a real estate lawyer, Mr. Klein often represents the interests of cooperative and condominium boards. If a building of owners were interested in using Airbnb, he thinks a compromise could be made: "I think that co-ops could come to an agreement on how their shareholders could use Airbnb in the future. Say, in a given one month, one shareholder gets to use Airbnb, then next month it's another shareholder, and it rotates. We could get some kind of information [on the renter], the co-op perhaps gets ten percent of whatever you are charging. I think if there's a co-op board that's interested in doing that, they could come to an interesting middle ground."
Ben also thinks there is room for Airbnb, but that it isn't possible "for Airbnb to co-exist in a building with other units that aren't being leased short term." He proposes that the city should allow a lower scale hotel model which shares the profits with the landlord, indemnifies the landlord of liability, and makes neighboring tenants aware of the transient renters. That is an idealist view, though, and Ben notes that "as the market is currently structure and the way leases are currently written, I don't think Airbnb can coexist in a building with non Airbnb units."
Every landlord agreed that at the moment, if they found a tenant using Airbnb, they would seek to evict them immediately as it is a direct violation of the lease.