What's the fastest way for a 20-something liberal arts major to score a half-million-dollar co-op in Brooklyn Heights? There may be no definitive answer to that question. It certainly helps, though, to have famous artist parents who offer up their chic Tribeca duplex as a film set for moody, breakout indie dramadies. That worked pretty well for Lena Dunham, anyway. The bad news for her younger sister Grace is that mom and pop, Laurie Simmons and Carroll Dunham, have just sold said duplex—where young Lena shot Tiny Furniture—at 16 Desbrosses Street, for $6.25 million, according to city records. (Hopefully the younger Dunham was not planning any on-site improv sessions in the near future.)  
The condo, part of a former textile factory situated between Hudson and Greenwich Streets, entered contract at asking price after two months on the market with Town Residential's Terry Naini. Bright and white, full of wide open spaces and natural light—as these industrial conversions tend to be—the property includes both a sizable two-level residence and a small duplex studio just across the hall. There are three-way exposures and giant south-facing windows. Configured currently as a generously-proportioned two-bedroom, the larger unit might easily be converted for four. There's walnut wood and cherry wood and, off the foyer, a whimsically sparkling toilet. Perhaps best of all, included in the apartment is "a wall of seemingly infinite and somewhat mysterious cabinets"—according to a pre-listing write-up in the Times—which occupies the 40-foot living room.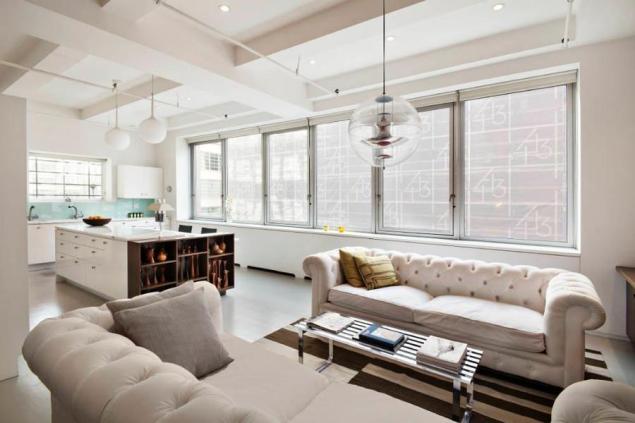 According to Ms. Simmons, the buyers, Tsuzuki LLC, are apt to discover evidence in the apartment of her elder daughter's apprenticeship. "Carroll moved out for the entire 19-day shoot," she told the Times of Tiny Furniture. "It was pretty chaotic, with lots of pizza and coffee and egg sandwiches flying around. I still find bits of gaffers' tape."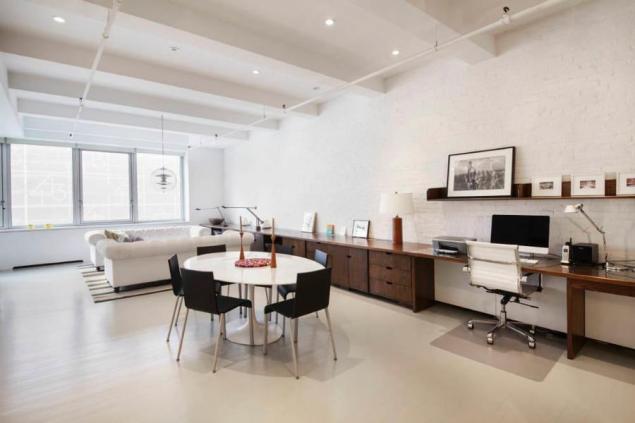 Let's just hope there aren't any egg sandwiches lurking under the radiator.