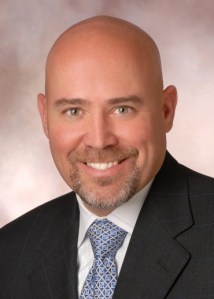 MANAHAWKIN – Congressional hopeful Tom MacArthur says he's looking forward to next week's primary election.
"I want to move past this nonsense," said MacArthur at the site of Gov. Chris Christie's town hall in Ocean County, describing the leadup to the June 3 election he says has been fraught with "useless mudslinging."
MacArthur, who's vying for his party's nomination to succeed outgoing U.S. Rep. Jon Runyan (R-3) against fellow Republican Steve Lonegan, was in attendance at Christie's latest town hall event. MacArthur attended four of the town hall events, by his count.
"I come to these because it's a really important opportunity for me to come and hear some of the issues," he said following the event where Christie fielded questions from residents devastated by Superstorm Sandy.
Despite being just a few feet from the Republican governor during the event, MacArthur said he has not sought Christie's endorsement. Rather, MacArthur told PolitickerNJ he was proud of the local endorsements he's garnered from GOP officials throughout his campaign – including state Sen. Christopher Connors (R-9), who was present for the event.