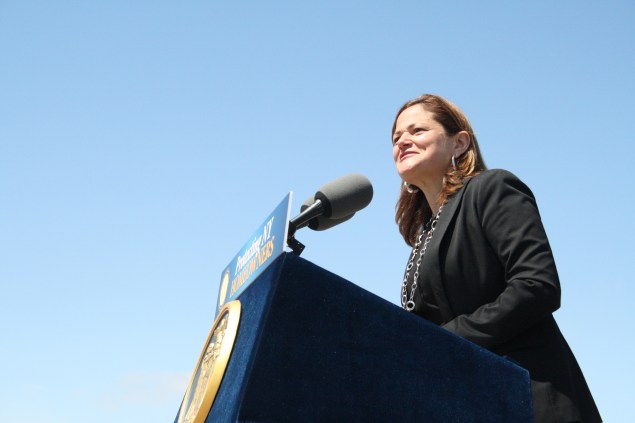 Esteban Duran, an activist and educator who made headlines for challenging ex-Assemblyman and Brooklyn Democratic Party boss Vito Lopez, has been hired by Council Speaker Melissa Mark-Viverito, a spokesman confirmed to the Observer.
Mr. Duran unsuccessfully ran against Mr. Lopez for Democratic district leader, an unpaid post that votes for the party chairman, in 2010. He will now serve as a $60,000 a year community liaison in Brooklyn, focusing on public housing, community development and contracts, the spokesman said.
Four years ago, Mr. Duran undertook the uphill battle against Mr. Lopez, who resigned last year in disgrace after a sexual harassment scandal. Mr. Lopez, still at the height of his power in 2010, easily dispatched with Mr. Duran.
"Duran fought off two legal challenges from the Lopez camp to keep him off the ballot, and while these attempts ultimately failed, they took a lot of the young candidate's time away from campaigning," wrote the website Bushwick BK that year.
Mr. Duran is one more member of north Brooklyn's reform Democratic circle to join the offices of either Ms. Mark-Viverito or Mayor Bill de Blasio, who has his political roots in Brooklyn. Jason Otaño and Lincoln Restler, two old antagonists of Mr. Lopez, recently joined the offices of Ms. Mark-Viverito and Mr. de Blasio respectively.
Brooklyn Democrats not aligned with the reform movement, however, have not had the same luck with Ms. Mark-Viverito.