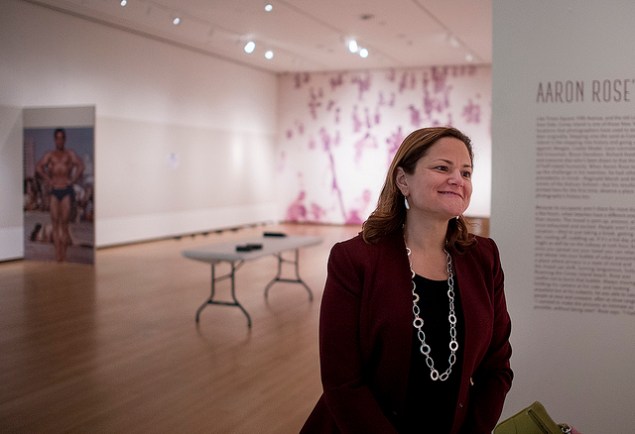 She's four months into her tenure as the new City Council speaker, but Melissa Mark-Viverito has yet to name a new chief of staff.
Since her election in January, Ms. Mark-Viverito has slowly replenished the upper echelons of council staffers, replacing loyalists to her predecessor, Christine Quinn, with new blood. But the chief of staff gig, which paid more than $200,000 a year under Ms. Quinn, has remained vacant since longtime staffer Charles Meara retired earlier this year.
Mr. Meara, who served as chief of staff to Ms. Quinn and the speaker before her, Gifford Miller, was close to the Queens Democratic Party and was expected to step down after the Queens machine failed to elect its own speaker candidate.
In his place, Ms. Mark-Viverito has appointed two deputies sources say are in a quiet competition to land his old gig: deputy chief of staff Ramon Martinez and first deputy Elizabeth de Leon Bhargava, who was brought in by Ms. Mark-Viverito earlier his year.
Mr. Martinez, like Mr. Meara, is close to the Queens Democratic party, but is viewed as an essential cog in the City Council. He was one of the few Quinn allies who did not depart the City Council immediately after Ms. Mark-Viverito, who did not endorse Ms. Quinn's failed mayoral bid and often clashed with the ex-speaker, was elected.
The council, which has been operating relatively efficiently and with little open conflict, could suffer if Mr. Martinez departs, some observers argue. Still, sources said he is willing to depart the council if he doesn't land a promotion.
"He does it all because he knows it all. He manages pretty much every division," one council source explained, arguing that Mr. Martinez could easily make more money as a lobbyist in the private sector. "He knows how to deal with members to keep them happy or at bay and get the votes for legislation when needed."
But Ms. Mark-Viverito may be looking to elevate Ms. Bhargava, whose current title is first deputy chief of staff. Hired in February, Ms. Bhargava recently served as a deputy commissioner in the city's Department of Small Business Services and also served stints in the New York State Department of Labor and the Attorney General's office.
"Elizabeth has a long career in public service and her experience will be invaluable to the City Council," Ms. Mark-Viverito said in a statement announcing the hire. "Elizabeth has made standing up for New Yorkers her top priority and I know she will continue to do the same in the City Council."
There's no clear timetable set for the decision; it's still conceivable one won't be made at all. A spokesman for Ms. Mark-Viverito would not confirm whether the current staffing structure would remain in place indefinitely or say whether she planned to elevate Mr. Martinez or Ms. Bhargava. A scenario exists where Ms. Mark-Viverito leads the City Council sans chief of staff.
"We have had a fully operational senior staff for months," said the spokesman, Eric Koch.