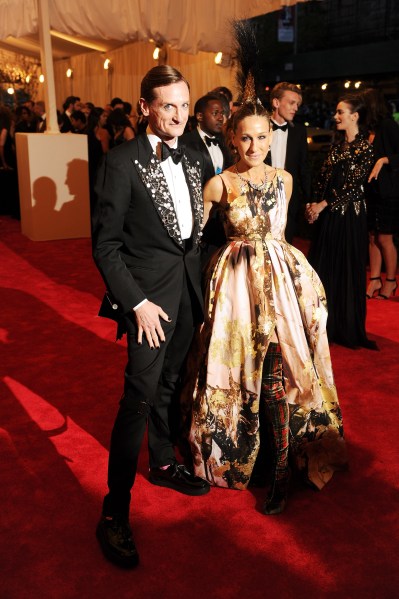 For this evening's Met Gala, men's accessories are expected to make a bigger splash than ever. In particular, the man brooch may emerge as, if not the next Big Thing, then A Thing.
Brooches have come a long way since the Vikings, according to International Editor-at-Large of Vogue and expert on all things fancy, Hamish Bowles (above). The social mix-master of the Met Gala offered up a fun theory to the Observer on the origins of men wearing brooches: "I think of the Vikings and their extraordinary fibula cloak brooches; a style that the Berbers of the Maghreb still employ. But of course the courtiers of Elizabeth I and James I's reign were no slouches in the bejeweled self-embellishment department. The Maharajahs had unrestrained taste in jewels that I can only applaud."
This year, the Met Gala dress code for men has tightened up and the invitation requires white tie. Thank goodness, sartorially speaking that 'full decorations' can be worn because this will be the element that separates the dullards from the dandies. Any one of the guys going to the Met Ball probably has the means to get his top hat and tails custom made but how he decorates his lapels, epaulettes or chest will be entirely unique.
Personally, I've always dished my brooches a la Madeleine Albright; pins for personalities, moods and situations—a ruby-eyed black widow for a dangerous air, or a diamond bee to dazzle the boss. Properly executing the brooch can be complicated. For those who would choose a more safe route, Saint Laurent provides excellent pins that will still strike conversation this season.
For those who seek to start the conversation at their chest, look no further than M. De Phocas. The New York based brand delivers heavenly enamel stick pins in the form of fried eggs, gummy bears and airplanes.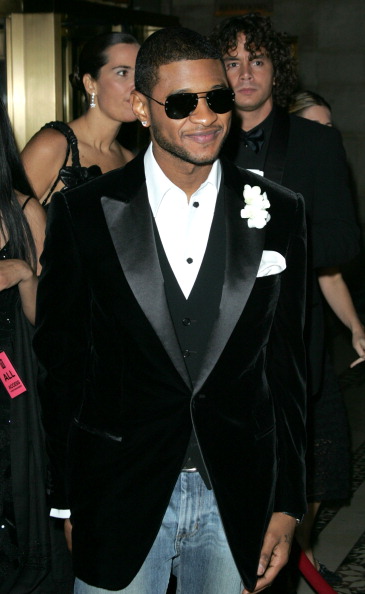 Even though we've never seen more diamond-studded dude-décolletés, Mr. Bowles isn't totally sold that there's a trend here now, though that may be changing. "I think there will always be dandy spirits who are attracted like magpies to bright and shining things. Menswear has been austere for rather too long. So the tide must turn."
Kanye West and Usher (above) are two artists who embrace their brooches in true style. "Thank God," said Mr Bowles, "for the rappers who embrace bling and self-embellishment with a relish that is practically dix-huitième. Mainstream, however, is too much to hope for. This country in particular has such entrenched notions of what constitutes acceptable menswear. I'm not talking about the fashion world, of course."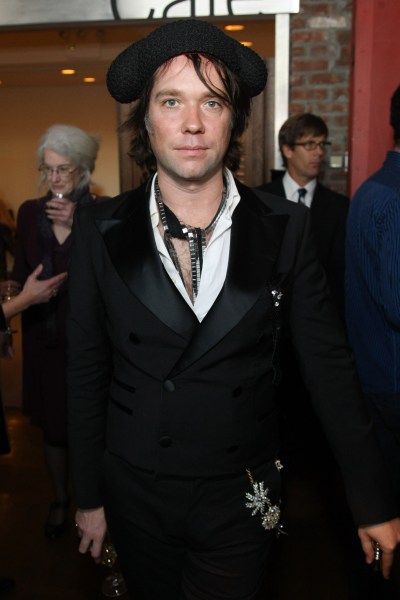 Rufus Wainwright (above), the artist and performer who favors his Grandma's brooches and is well known for his fabulous accessories, disagreed wholeheartedly with Mr Bowles.  "Of course it is a trend" he said "Everyone is copying me."