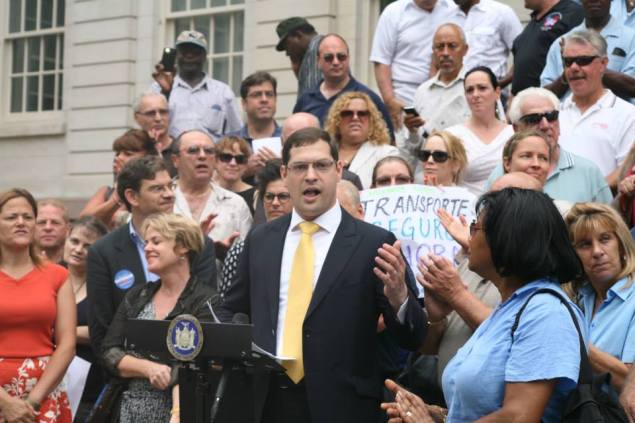 A sexual harassment scandal may be ending Assemblyman Micah Kellner's legislative career, but the Upper East Side pol still wants to be a local kingmaker.
Mr. Kellner is set to run for the obscure post of state committeeman, sources say, so he can still factor into the political decision-making of his district.
"Politics is all he's got and it's a chance to start the redemption process," a Manhattan Democrat told the Observer.
Mr. Kellner is already a Democratic district leader and won't have to run for that post again until next year. Like district leader, the state committee position is unpaid–aspiring politicians may covet it, however, because committee members weigh in on decisions made in their Assembly districts, like who to nominate for a judgeship.
Assembly districts have one male and one female committee member. Mr. Kellner, sources say, will likely face two opponents in the primary.
"He wants to get really involved in judicial politics and making judges," a second local Democrat with knowledge of Mr. Kellner's plans said. "He wants to prove he has the ability to stay relevant and make judicial candidates talk to Micah if you want to be a judge."
Mr. Kellner, who announced earlier this year he would not seek re-election, has been the subject of controversy since last year when sexual harassment allegations emerged as he was running for the City Council. Mr. Kellner eventually lost that race and was stripped of his committee chairmanship after an Assembly investigation found him in violation of the Assembly's anti-sexual harassment rules.
Mr. Kellner has maintained his innocence and is appealing the ruling, arguing that the investigation was flawed. He did not return a request for comment.