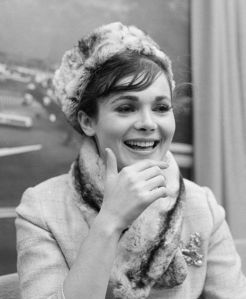 The Pierre, otherwise known as 795 Fifth Avenue, has, of course, been in the press lately mostly for its triplex penthouse currently listed for $95 million, a veritable bargain compared to the $125 million it wanted last year. But greater deals still can be had at the corner of 61st and Fifth. There's the $70 million duplex on the 30th and 31st floors, for example. And let's not leave out that little $18.25 million number on 33. No longer available, alas, is the four-bedroom that until recently belonged to the Israeli former model and actress Gila Rosenhaus née Golan, and just sold, according to city records, for $10 million. The buyer was National Amusements Inc., a company operating nearly 1,000 movie screens in the U.S., the U.K. and in Latin America, and owned by Sumner Redstone and his daughter Shari.
The 25th-floor unit has views of Central Park and the Midtown skyline—they are, naturally, "expansive," in the gushing estimation Douglas Elliman broker Anne Z. Easton's listing—though clearly they cannot match those of the Zweig penthouse.
Still, Ms. Rosenhaus, who starred in Stanley Kramer's Ship of Fools (to say nothing of The Valley of Gwangi), once won the title of Israel's Maiden of Beauty and married pharmaceuticals tycoon and major Columbia Pictures stockholder Matty Rosenhaus. And accordingly, she has long had the means and reason to be demanding. The co-op's ceilings soar 10 feet overhead, and a fireplace gives warmth to the pre-war detailing throughout. (It is to these details, we suppose, that the spread owes its "baronial" aspect, but all broker babble aside, the Observer has yet to run across a single person wanting to look, act like or generally resemble a baron.)
It is not quite as exciting to have movie theater-owning neighbors as it is to have movie stars next door. But then again, New York just isn't much of an artist's town anymore, is it? And who needs glamour, anyway, when you can have job creators? Mayor Bloomberg, anyway, would definitely favor the swap.