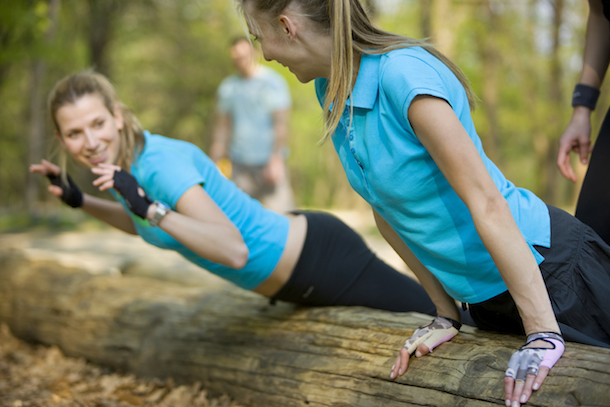 Everyone's favorite diet app, MyFitnessPal, is adding a pedometer function to really amp up the anxiety wellness.
The new feature, called Steps, allows users to track their steps directly through their iPhone 5s. The app will also integrate with Fitbit, Jawbone UP, Runtastic, Withings Pulse, Lumo Back and Pacer devices.
Until now, MyFitnessPal has given users a daily calorie count according to their height, weight and fitness goals. Users can input nutrition facts, scan the bar codes from their food to track calories automatically, or search MyFitnessPal's extensive database to track meals.
The new feature, Steps, fully integrates into the app's existing functions by tracking your steps all day long, then adding however many calories you've burned to your daily calorie count.
All you have to do is download the app's update (or download the app if you're a novice) and the pedometer starts working faster than you can type #fitspo. Betabeat tested it out yesterday. Sadly, by 3 p.m., we had only earned back 15 calories. But hey, that's not MyFitnessPal's fault :.
Steps is designed to be light on battery, MyFitnessPal CEO and cofounder Mike Lee said via email. The app will pull data directly from your device, making the impact "nearly negligible."
"We see Steps as a 'gateway drug' into both increased physical activity and activity tracking as a way to get awareness into this area of healthy living," he said. And he's not kidding about the drug part — anyone who's used MyFitnessPal will attest to its addictive qualities.
Privacy nuts can rest assured that Steps doesn't track physical location, and that they company takes "a very strong stance on protecting every type of data we collect from our users," Mr. Lee said.
[UPDATE: In an earlier version of this post, Mr. Lee's words were incorrectly attributed to a spokesperson.]