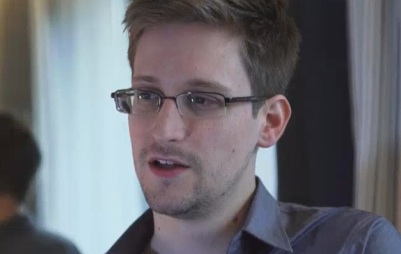 Brian Williams was far from his usual spot behind his news desk during last night's broadcasting of NBC Nightly News. He was out "on assignment," explained NBC's Lester Holt, who was filling in.
Today, the network announced that Mr. Williams was actually in or en-route to Moscow for an exclusive, hours-long sit-down with Edward Snowden, the former National Security Agency contractor who leaked classified government surveillance documents and was granted temporary asylum in Russia last summer.
The one-hour program, which will run next Wednesday May 28 at 10 p.m. EST, will feature interviews with both Mr. Snowden and Glenn Greenwald, the journalist responsible for the original controversy-stirring stories based on the documents Mr. Snowden leaked.
Mr. Greenwald, who won a Pulitzer for his work on the matter, may have helped NBC snag the interview. He works for First Look Media, which has a collaboration agreement with NBC, and has maintained close ties with Mr. Snowden, acting as one of few who can help the media contact the exile.
No Place to Hide, Mr. Greenwald's account of meeting Mr. Snowden and publishing the classified documents, was published earlier this month.
The trip and interview, which were only announced today, had been kept top-secret to make sure visiting Mr. Snowden would go off without a hitch.
The interviews will be aired in three sections — a conversation between just Mr. Williams and Mr. Snowden, one between Mr. Williams and Mr. Greenwald and one featuring all three men — and cover various topics, including the details of how the men came together and developed the stories.
Since he went into exile, Mr. Snowden has given few televised interviews and this marks the only one for an American television broadcast. He has previously talked to a German broadcaster, spoke via satellite at the South by Southwest music festival and appeared in a pre-recorded segment for Russian television in which he asked questions of President Vladimir Putin.