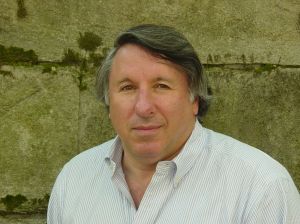 "New to the Neighborhood" is a recurring series in which we profile New Yorkers who have recently relocated to a new (to them) part of the city to get the scoop on their new neighborhood's hidden gems. Our latest subject is writer Jesse Kornbluth.
The first thing writer Jesse Kornbluth would like you to know about his neighborhood is that calling it the Upper West Side is technically a misnomer. "This is not how we think of this neighborhood," he says. He resides just inside the border of Morningside Heights, although, he says, the area could also be referred to as "the Upper Upper West Side."
Kornbluth is an author and magazine journalist whose books include Airborne: The Triumph and Struggle of Michael Jordan, Highly Confident: The Crime and Punishment of Michael Milken, Pre-Pop Warhol, The Other Guy Blinked with Roger Enrico, and The Collaborative Habit with Twyla Tharp.
In 2004, he founded HeadButler.com, a site whose mission is "to guide smart, busy people through the thicket of mediocre New Stuff and into the clearing of Great Stuff," providing recommendations for books, films, music, and, more rarely, products.
Kornbluth was born in New York City, moving frequently with his family until he returned to Manhattan at age 15, where he's lived every since (with the exception of a brief absence in college). He moved into his new place on West 110th Street, which has a view of the Cathedral of St. John the Divine and is a stone's throw from Morningside Park, with his wife and daughter eight months ago. Prior to that he lived at East 95th Street and Fifth Avenue on the east side of Central Park.
He describes the decision to relocate as a combination of "the ever-rising maintenance in our small, full-service building and the modest square footage of our apartment."
"[It] was dysfunctional," he says. "We had to move."
The move has prompted the discovery of some new neighborhood haunts in Morningside Heights, among them Thai Market at 108th Street and Amsterdam Avenue, Miss Mamie's Spoonbread Too and Harlem Shambles, Kornbluth describing the latter as "a sensational butcher." On the sweeter side of things, Kornbluth takes his daughter to Insomnia Cookies on Amsterdam Avenue and the ever-present Pinkberry.
There's more to the neighborhood than just great food, however. "The economic and ethnic diversity" are two of the things Kornbluth likes best about his new stomping grounds.
"The low buildings, the big sky. And if you sit outside [Bistro Ten 18, which Kornbluth's daughter particularly likes] at 110th and Amsterdam and look at the Cathedral, you can almost think you're in Paris," he says.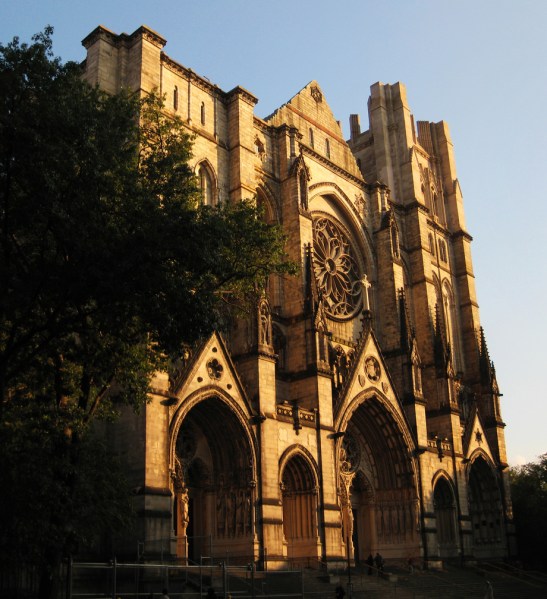 If that sounds too remote to be appealing to the typical city slicker, though, the neighborhood is also quite convenient for getting around the rest of Manhattan.
"The M4 bus goes right past our building," Kornbluth says, "zips across 110th and goes down Fifth."
Contrary to those who would turn up their nose at living in "South Harlem," Kornbluth embraces it. "Yes, it is [South Harlem]. And that's a good thing."
The neighborhood's personality stands in contrast to the sameness of other pockets of Manhattan. The kind of resident best suited for life in his slice of the city, according to Kornbluth, is "Someone who wants to live in New York, as opposed to Manhattanland. Not a Birkin bag for miles up here."
Spoken like a true New Yorker.