While a major battle in the City's fight against Airbnb came to a conclusion yesterday, today the start-up wars open a new front, and now its Uber that is under attack. The NYC Medallion Managers are banding together to take on Uber, the car service application. The Medallion Managers are looking to make sure Uber pays the proper sales taxes, and are accusing Uber drivers of posing a potential threat, and attacking Uber's insistence that they are a 'tech' company rather than a car service.
Mac Roberts is the General Manager of East/West Management, a company that operates 120 yellow taxi cab medallions. He is calling upon the Taxi and Limousine Commission, City officials and the State government to investigate Uber. Mr. Roberts is urging a full investigation, asking "Why is it that Airbnb is being challenged in the courts in New York, but Uber is not?"
The Medallion Managers make the argument that Uber has not been regulated or investigated yet because, according to someone close to the Medallion holders, who declined to be identified, "Micah Lasher is chief of staff [to the Attorney General]–and Bloomberg hated cabs."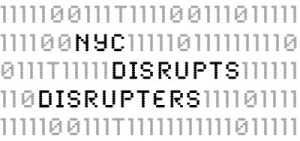 Mr. Lasher was an aide to Mayor Bloomberg before he was appointed as the Attorney General's Chief of Staff in March. Mr. Lasher worked diligently on legislation which banned "illegal hotels", even boasting that he "wrote" the law that Airbnb is now challenging. While Mr. Lasher came from an administration that may have "hated cabs", his new boss has already taken to investigating Uber.
Attorney General Eric Schneiderman has been looking into Uber's pricing model, specifically what he believes may have been price gouging during Hurricane Sandy. According to Uber itself, the company took a $100,000 hit to prevent prices from increasing during Sandy.
In a phone interview with Betabeat, Mr. Roberts explained that Uber's wish to be seen as a tech company, rather than a car service, is a major issue: "We believe Uber should face regulations — not the same regulations as us because they aren't yellow cabs. They should face the same regulations as the black car services, FHVs [For-Hire-Vehicles]. Uber owns FHV base licenses but claims not to be dispatchers."
The "bases" Mr. Roberts takes issue with Uber operating are exactly like the bases black services are required to use. However, Uber does not use dispatchers the way a black car service would.
"If you call Uber, you can't get a dispatcher on the phone, which is to my knowledge unheard of. They have these bases that can't dispatch cars via phones," Mr. Roberts said, "It walks like a duck, it looks like a duck, but it's quacking something completely new."
Uber Head of Communications Lane Kasselman offered Betabeat this explanation for Uber's use of both bases and FHV licenses, "In NYC, in order to dispatch for-hire vehicles, entities must be licensed as a base with the Taxi and Limousine Commission (TLC). Uber has established subsidiary black car bases.  All cars affiliated with Uber NYC (uberX, UberBLACK, and UberSUV) must be registered with a base."
This point of contention seems to be more a technicality than a major flaw in Uber's ability to comply with city regulations.
Uber is operating the bases because they are legally required to, they could not run their service within TLC regulations otherwise. Their form of dispatching requires an app, rather than a phone call. This technologically advanced dispatching does not seem to break any existing TLC regulations, as other black car services like Carmel offer a similar app.
There is also the question of drivers. In order drive a taxi or black car in New York, you must be licensed through the Taxi and Limousine Commission.
"We go through a vigorous TLC background check and finger printing, drivers have to take a class before they take the test, then take a test to prove they know the city," said Mr. Roberts, "There is a concerted effort to keep convicted felons from driving. It is my understanding Uber does not do this."
Mr. Kasselman replied to this, explaining, "In NYC, each driver is commercially licensed and goes through a rigorous background check by the City of New York's Taxi & Limousine Commission — all details of the check are publicly available on their website. In New York, we partner only with drivers who are licensed through the TLC. Uber takes steps to ensure it partners with the best drivers – drivers go through a rigorous onboarding process that includes a city knowledge test which drivers must pass before partnering with Uber." This past February, Uber did, in fact, experience an issue with background checks in Chicago, in which they missed a felony conviction on the record of one Uber X driver in the background check process.
As for the sales tax, this is one of the hidden pieces of information on an Uber receipt. Instead of a detailed receipt, one round number appears at the end. Mr. Roberts points out that in New York, yellow cabs pay $.50 in tax per trip, totaling at least $87,500,000 in MTA taxes. He prides the tax transparency of the yellow cab industry, and finds Uber offers the opposite.
"As we know from public filings in other states, Uber claims to be a technology company rather than that which they are – a technology cab company.  As such, do they pay sales tax to the State of New York, as do all other transportation companies? Their so-called 'receipts' do not show what – if any – taxes are paid. Does Uber pay taxes? Or their drivers, who they claim don't work for them?  Sounds like none of them."
According to Uber, the company does pay its taxes.
Mr. Kasselman explained that "The Uber platform creates a seamless experience for riders, including a simple fare display that includes 8.875% sales tax and tolls.  We remit this sales tax to the State of NY every month." Additionally, had Uber not paid sales tax over the last year, the government would likely have intervened. This would have been a massive problem for any company, especially one as large and profitable as Uber.
Medallion Managers have a right to their fight, but their argument that "[Uber] can operate above the law" will require a great deal of investigation from city officials. Though the Attorney General has taken issue with their pricing system, it seems their taxes are being paid regularly and to the proper amount. City Council Members will likely weigh in on the issue of driver history and larger regulation as lobbying continues, though some officials are likely to side with Uber in an effort to preserve the NYC start up scene. Governor Andrew M. Cuomo has also shown his support of the city's booming technology market, recently cutting Etsy a $5 million tax break.
Once the Medallion Managers feel confident that Uber is regulated and taxed similar to black car services, Mr. Roberts believes they can coexist.
"I don't see any reason why we can't coexist. It's a free market place. But the current way Uber runs its business is untenable," Mr. Roberts said. "Particularly when you have the most well regulated and safest taxi industry in the country."
The root of the issue remains: how can Uber act like a car service, while its website reads "Uber is not a transportation provider." Whether Uber chooses to call itself a car service or a technology company, it has thus far complied with all TLC regulations, hires drivers vetted by the TLC, and pays their taxes accordingly.