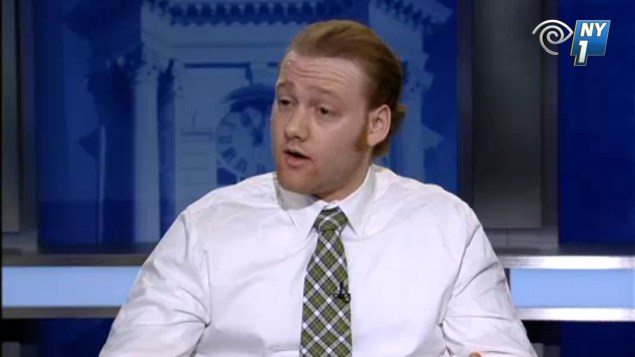 The New York Observer has hired Will Bredderman, a reporter for the Brooklyn Paper/Courier-Life, to contribute to its print publication and Politicker, Observer Editor-in-Chief Ken Kurson announced today.
Mr. Bredderman, set to begin reporting for the Observer on June 9, has covered the Brooklyn political scene, crime and breaking news for the Brooklyn newspaper.
After several years of working as a freelancer, the Brooklyn Paper hired Mr. Bredderman as a full-time beat reporter in 2012. Mr. Bredderman covered senate and congressional races that year, along with the mayoral race and various City Council contests in 2013.
Following those election cycles, he began writing a weekly politics feature called "Will's Watch" — which gained attention for several exposés. Mr. Bredderman has also appeared on NY 1's Inside City Hall, where he discussed the unique experience of covering the pugnacious and since-indicted Congressman Michael Grimm.
"I've always admired the Observer team's speed and accuracy in breaking the latest and largest political stories. I'm ecstatic they've decided to draft me," Mr. Bredderman said.
Ross Barkan has also been named senior political reporter, Mr. Kurson announced.