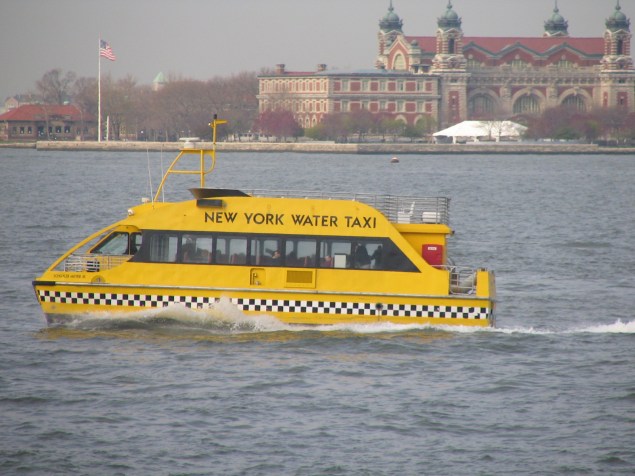 Ferries, despite their natural charm and New York's many waterways, are not a particular cost-effective method of transportation, with the government paying heavy subsidies to offset the high cost of Rockaway and East River shuttling. (To say nothing of the literal free ride on the Staten Island ferry.)
But private operators are also now expanding their services as the weather warms up, including the New York Water Taxi, which starting Monday plans to run a new ferry line down the Hudson from Pier 84 off West 44th Street to the World Financial Center/Brookfield Plaza in Lower Manhattan. Travelers will, however, be expected to fund the entire cost of the $8 round-trip themselves, with the exception of the first week, when all rides will be free.
Hey, it's still cheaper than a yellow cab.
The ferry service aims to fill a void on the transit-starved Far West side, according to a spokesperson, with the Durst Organization, which owns and operates Water Taxi, sensing a growing need for transportation as Hudson Yards takes shape, which will add a huge number of new housing units as well as commercial, retail and cultural space, and more and more families and businesses relocate to Lower Manhattan.
The new ferry line will launch with morning and afternoon rush hour service and a week of free rides. And while New York Water Taxi will be evaluating interest in the service this year to determine whether it should be offered on a more permanent basis, it has committed to offering the service through the summer season.
The cost for the West side ferry may also drop in the future, if Water Taxi can secure a corporate sponsor, as it has done with the Red Hook ferry to Ikea, the spokesperson said.