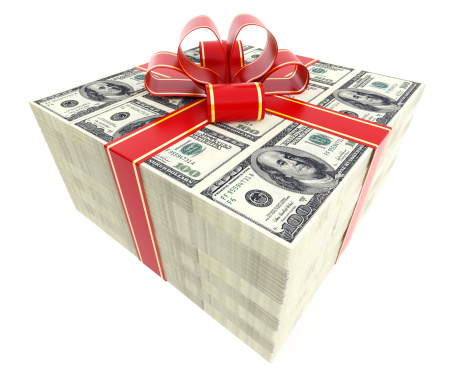 If you wake up one morning to find some extra cash in your back account, don't run out ready to blow it all on Waffogatos.
The City of New York accidentally deposited a total of $298,475,644 into the bank accounts of more than 31,000 retired city employees overnight on Wednesday, The New York Times reported.
"This was erroneous," a spokesman for the city comptroller's office said later (and obviously).
The payments retired police officers and firefighters received were actually a duplication of their year end pension payments.
The New York City Pension Funds quickly informed the recipients of the error and informed them the payments would be reversed by Friday.
The error was the result of a test issued by the city's Financial Information Services Agency, which is responsible for payroll and pension payments.
"Me and my friend were joking that we were going to go to the casino and put it all on red," John Paolluci, a retired sergeant, who received about $9,300 in his account after taxes, told The Times.
Way to tease us, NYC.