New York City is abandoning gas stations at a faster rate than the rest of the country, but it has nothing to do with environmentalism.
As the threat of climate change becomes increasingly more imminent, many seek to abolish the use of fossil fuels to prevent global catastrophe. But New York is closing the doors of local gas stations for a different type of green — the Benjamins, baby.
Developers on the West Side of Manhattan — neighborhoods like Chelsea, the Meatpacking District, and Midtown West — are purchasing the gas stations' lots quicker than you can say, "$20 on number five, please." And with prime locations on busy corners and easy to demolish, one story buildings, it's no surprise this land is getting snatched up.
Since 2004, the number of Manhattan gas stations has plummeted from 60 to just 39, as WNYC recently reported. And this is just a start. By the end of this year, the BP on Broadway and Lafayette is reported to be transformed into a seven-story office building, and the Mobil station in Alphabet City is also as good as dead.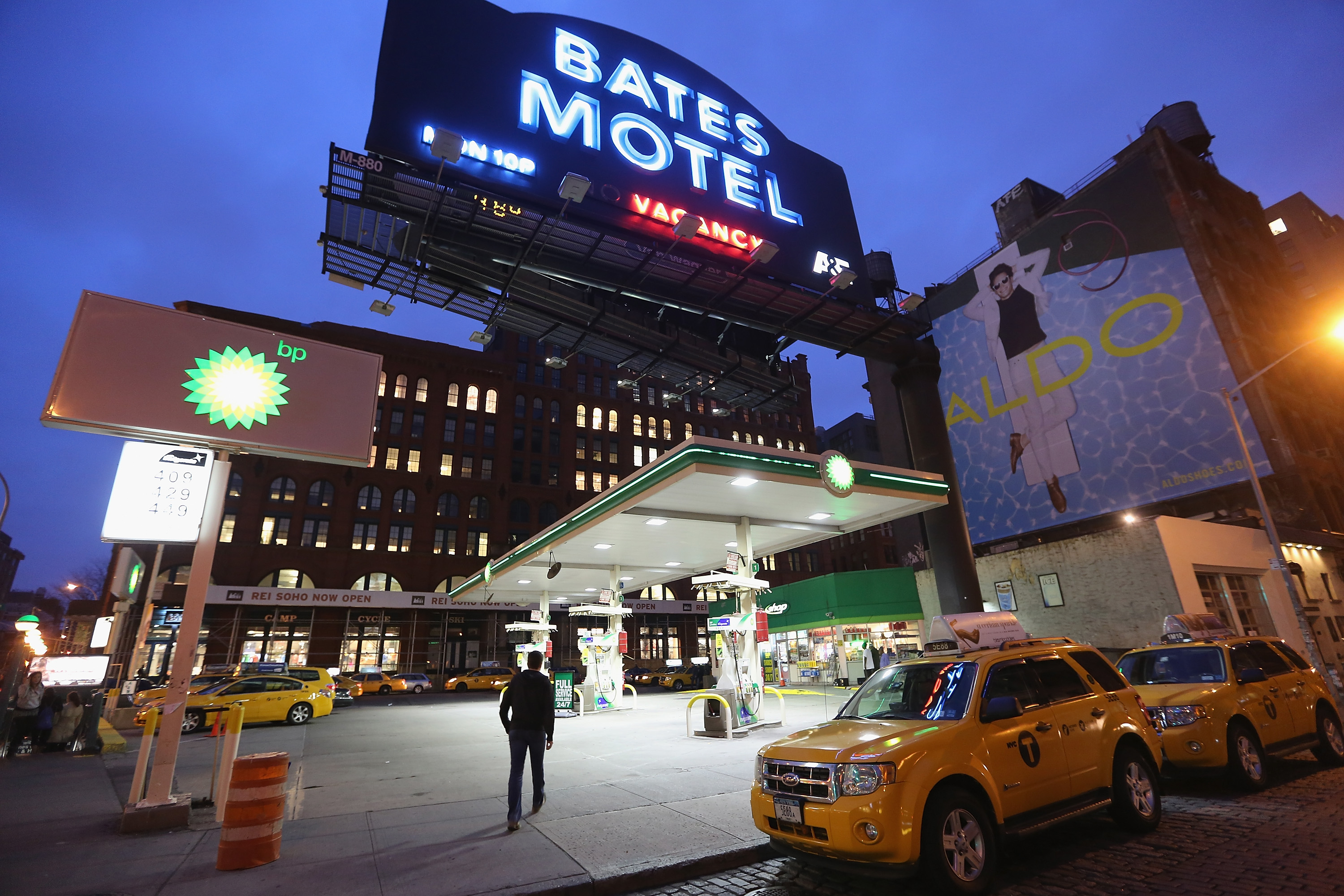 SoHo's BP station soon to close
So how are New Yorkers going to fill up? Cabbies, of which there are nearly 15,000 in the city, already wait in line for hours to get gas, resulting in a daily loss of fares. With fewer stations, this wait time will only increase.
Yet, this may just be a blessing in disguise. Fewer gas stations may mean fewer cars, which could mean a positive impact on the environment.
Who said New Yorkers weren't environmentally conscious?