Ms. Liz Krueger is a New York state senator, representing the Democratic Party. She represents New York's 28th district, which sprawls from Flatiron to the Upper East Side on the east side of Manhattan. She is one of Airbnb's harshest critics, earning the title "Airbnb's doubter-in-chief" and accusing the home sharing start up of facilitating "floating brothels."
In a phone interview with Betabeat, Ms. Krueger gave a harsh critique of the company, which is currently in the process of a hearing with the New York Attorney General's office. When asked about Airbnb's stance as a company benefitting New Yorkers, Ms. Krueger frankly stated, "Airbnb does not give a damn." In her opinion, Airbnb is encouraging New Yorkers to "violate the law, to violate the lease, because they get to make money on the float, they don't care if you risk getting evicted." The "float" she refers to is the six to twelve percent fee charged by Airbnb when a user rents out their home.
Airbnb, on the other hand, believes they are encouraging a spirit of sharing amongst their users. They also contest the idea that they encourage renters to violate the law, they frame it as helping hosts earn some extra cash. When it comes to the $7,530 average that Airbnb users earn as New York City hosts, Ms. Krueger is not convinced of Airbnb's math. "I have no basis to believe Airbnbs numbers. Every time they've given out numbers and someone has done research, its come out different."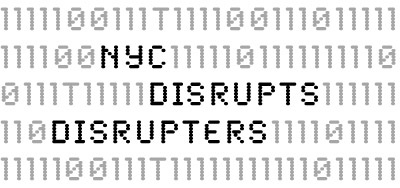 Ms. Krueger is shocked the case has gotten this far, and believes that Airbnb must be hiding something because it has: "All the Attorney General has done is what Attorney Generals do. They try to find out whether laws are being broken. They try to find out by asking for information, and when that's not provided, they file subpoenas. Most entities when asked, give the information over. When subpoenaed, they definitely give the information over. It seems to me when you have nothing to hide, you are perfectly happy to give the information over. When you have something to hide, like you're breaking the law, you go to court. I find it unbelievable that a company refuses to respond to the Attorney General's subpoena."
When it comes to compromise, Ms. Krueger believes Airbnb will be hard pressed to find a scenario that would suit New Yorkers, the law, landlords and Airbnb. She makes the point that while the "law could be repealed tomorrow", the standard REBNY lease that the majority of city landlords use would still hold issue with short term renting. She has had meetings with Airbnb in the past but nothing close to what she would consider a legitimate compromise could be reached.
There is a glimmer of hope for Airbnb. "I suppose with the landlord's permission, there are models that could work, but no one is actually proposed anything specifically to me. If the landlord would approve it, under what circumstances, who has liability, it would have to be in the lease that the tenant has to take on liability, it would require some kind of venting process, they might require a share of that profit. For condos, if the board of the building said we are going to amend our bylaws in the following ways, and we sign off on the people coming and going, I'm not going to close my eyes to that completely."
As for now, Mr. Krueger wants to see "stronger laws, increased fines for those breaking the laws, and serious enforcement by the city of New York to stop this system from expanding."