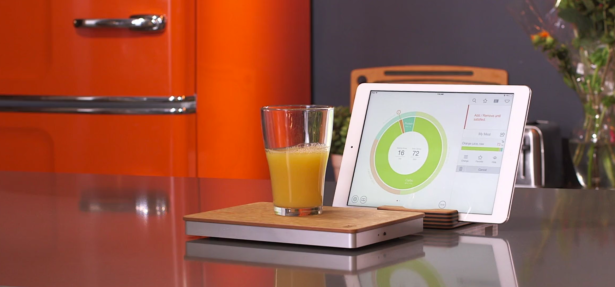 When people hear "Internet of Things," their first inclination is to think of Google (GOOGL)-owned talking thermostats. But it's the less-buzzworthy global communications titans like Intel and cisco (CSCO) who have been building up their portfolio of Internet of Things companies over the past few years — and they're only getting started.
Intel recently bought up Basis Systems, which makes health tracking bands, and Cisco's portfolio includes companies that put sensors in home utility meters and bicycles. These are companies that made their multinational empires building satellites and wireless networks — and now they want to develop consumer products that put sensors in alarm clocks, hearing aids and thermostats.
Digital-first companies like Google and Facebook are starting to dip their toes into the hardware scene, but the old guard of the network communications industry have embedded networks in their corporate DNA. The top three multinational players in IoT investments are Intel, Qualcomm, and Cisco — companies that were founded in or before the 1980's, selling microchips, satellite systems and routers. Compared to Google and Facebook (META), they're in the Microsoft camp of old-money tech giants.
Sure, Google and Facebook have their plans to use balloons and drones to build flying wifi networks for Africa, but "Project Loon" is a far cry from the global telecommunications infrastructure built by companies like Intel and Qualcomm.
In 2013, IoT companies took in over $1 billion in VC money. It's a young industry, with similar deal sizes to 3D printing and food delivery apps — but next year is set to be much bigger. Google acquired the smart thermostat company Nest for $3.2 billion, and Cisco just announced that they're going to pour another $150 million into IoT startups.
The Internet of Things is set to become a $14 trillion dollar market over the next 20 years. Since 99 percent of electronics are still unconnected to the Internet, there's still plenty of room for all of the major corporations to play around — but IT's classic contenders have made their pledge to keep the competition fierce.