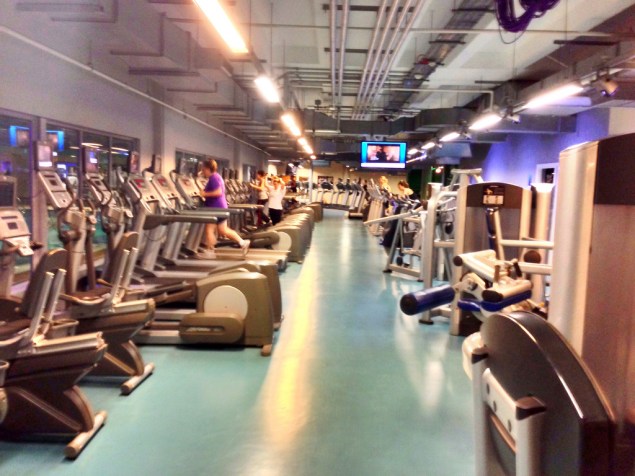 How to handle love in a tiny house: Atlantic Cities explores the joys and complications of romantic relationships for those in the tiny house community and offers the not-unwise advice that it's best to bring this issue up immediately. Fortunately, for anyone who has lived in a New York City apartment, this should be second nature.
Broadway songstress Audra McDonald, whose Inwood home buy the Observer wrote about last fall, talks about her Croton-on-Hudson home with The New York Times. Or rather homes: Ms. McDonald and husband Will Swenson have purchased the two decrepit, ramshackle homes next door to theirs. They enjoy the rustic look.
Betty Sherrill, WASP decorator extraordinaire and 1 Sutton Place co-op board president who emphatically did not enjoy the rustic look, died last week, The New York Times reports. She was 91. Ms. Sherrill prided herself in never turning anyone down at the ultra-exclusive co-op; she just refused to meet with any would-be buyers she considered unworthy.
How far things have come: One57 doesn't require that buyers be members of the social register, only that they be ridiculously rich. The New York Times reports that another LLC has snatched up a $30.5 million apartment.
For those who can't afford any apartment in the city: the de Blasio administration is seeking $40 million in state funds for a homeless rent subsidy program, The Wall Street Journal reports. The program would serve 801 families annually.
Falcons have returned to nest on the ledge of a FiDi skyscraper at 55 Water Street, DNAinfo reports, for the first time since Hurricane Sandy. Also returned: the popular falcon cam that documents their lives.
And speaking of Lower Manhattan skyscrapers: Crain's reports that 4 WTC is the process of landing its first private sector tenant: MediaMath, who is in talks to take up to 120,000 square feet in the center of the building. The building's anchor tenants are the city and the Port Authority. Crain's notes that the development is good news for Larry Silverstein, who is trying to get government funds to develop another WTC skyscraper, but it hardly seems like an indication of the need for yet another very expensive Lower Manhattan office tower.
Madelyn Willis, chief executive of the Hudson River Park Trust, says that, "in some form or fashion, private-public partnerships are the wave of the future," in an interview with Crain's. Though they are, of course, not without their problems: the severely dilapidated Pier 40 is working out a $100 million sale of its air rights to St. John's Terminal, but has decayed immensely after years of inadequate funding.
New York is officially a city of health nuts: last year, the number of leases signed for gym and studio spaces more than doubled, The Wall Street Journal reports. This was, obviously, to be expected given the expansion of juice bars and the fact that the new Mars Bar now serves quinoa bowls.