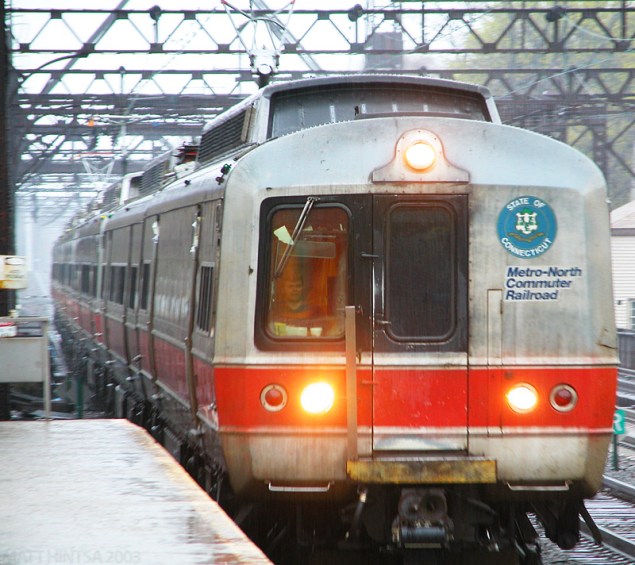 The High Line's exec director told DNAinfo that the park's top priority should be serving the community, not the hordes of international tourists who have commandeered it in recent years. A nice thought, but good luck with that.
Crain's checks in on the ever-raging amenities arms race. The usual claims are made: "we are taking this arms race to a new level"—and there is some desperate grasping at novelty: infinity pools, lap pools, saunas, complimentary breakfast every morning in the lobby. Of course, half of this stuff never gets used and we have especially low hopes for the complimentary breakfast of coffee and croissants, which might have appealed in 1962, but not in the era of kale and juice cleanses.
It's not only in New York that residential rents are outpacing commercial ones—The Wall Street Journal reports that across the country, former office buildings are being converted to luxury housing, a shift that can be attributed, in part, to the form that the economic recovery has taken. While employers have been slow to expand, the number of renters, particularly those seeking city-center apartments close to work, has increased exponentially.
Crown Acquisitions, which recently dropped $250 million on the Old Navy store in Herald Square, is also snapping up properties in the outerboroughs, Crain's reports, spending $25 million on two rentals in Brooklyn and another in Staten Island.
As more architectural firms incorporate corporate branding into their design practices, Arch Daily asks if the future of architecture is in advertising.
We all knew this day would come eventually: Gothamist reports that Metro-North is killing off the bar car, a near-mythical thing at this point anyway (there are only four left). As Neil Casey writes on the website: "I've taken the New Haven line to and from CT for 11 years and have only stumbled upon a bar car once. It was filled with middle-aged men, their shirtsleeves scrunched to their elbows as they played dice, shot back gin and tonics and loudly barked insults at each other. In short, it was magical." At least you can still BYOB!
The New York Times profiles another mythical creature: a Prospect Park South real estate investor who cares about restoring Victorian houses to their former glory, undertaking careful renovations before returning the homes to the market.