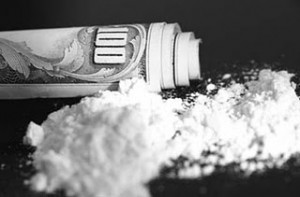 Upstate New York is going to get a lot less snow this season.
Thanks to "Operation Snowfall," eight drug dealers were arrested on Wednesday for running a multi-million dollar cocaine ring that spanned from the Dominican Republic to little old Wappingers Falls.
According to State Attorney General Eric Schneiderman, the Washington Heights-based drug pipeline was responsible for providing the entire supply of cocaine to the 5,488 population town.
Husband and wife duo Adalgisa Hernandez and Robert Garcia, the alleged ringleaders of the operation, used their Washington Heights' apartment as their headquarters. From there, Ms. Hernandez would allegedly take hundreds of orders everyday.
The drugs were then processed, bagged and organized in a series of rented neighborhood snow-dens, according to police. Finally, the coke was distributed with sandwiches over a Wappingers Falls deli counter.
"Today's indictment lays out an international, high-volume drug outfit that allegedly operated around the clock," A.G. Schneiderman, who also praised state and local authorities, said about his task force.
In the meltdown, authorities have already confiscated two-and-a-half kilograms — over $100,000 of cocaine from the dealers' St. Nicholas Ave outpost.
Well, it looks like global warming is real after all.
[youtube=http://www.youtube.com/watch?v=HFHv_EpV27s&w=560&h=315]