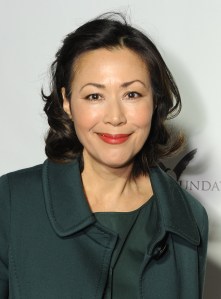 Journalist and former Today show host Ann Curry has reported from war zones in Iraq, Iran, and Sudan, but found herself stranded along a trail in Harriman State Park.
Ms. Curry was hiking in the mountainous upstate New York park when she fell and severely broke her leg.
Luckily, she was rescued by an intrepid gang of New Jersey Boy Scouts, who splinted her leg and carried her down the mountain to safety.
She was discovered by the boys of Troupe 368 out of Berkeley Heights, New Jersey, who immediately sprung into action, not realizing she was famous.
First the scouts splinted her leg.
"They splinted it up perfectly," head scouter Rick Jurgens recalls in a piece published by Scouting Magazine. "Just like in the pictures."
Then the boys made a makeshift stretcher out of sticks and tarps and carried the beleaguered journalist down the mountain.
Ms. Curry was then taken to the hospital, and, according to her Twitter, has made a successful recovery.
Below is a personalized letter she sent to the scouts, thanking them for their assistance.