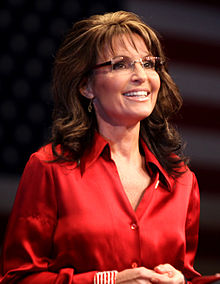 LAVALLETTE – Former Alaska Governor and Republican vice-presidential candidate Sarah Palin announced on Tuesday that she endorsed Steve Lonegan's bid to be the GOP's candidate in New Jersey's Third Congressional District.
"Steve is the type of conservative leader we need," said Palin, who served as Alaska's governor from 2006 to 2009 and was the GOP's vice-presidential candidate in a losing 2008 effort against the Democrats, in a written statement. "He believes in the free market principles this country was founded on because he has seen first hand how they can lead to success. In Washington, he will be a dedicated fighter for lower taxes, balanced budgets, and lessening the burdens of regulations on small businesses."
"It's truly an honor to receive Governor Palin's endorsement," said Lonegan, the former Bogota mayor who lost to former Newark Mayor Cory Booker in last year's special U.S. Senate election to succeed the late U.S. Sen. Frank Lautenberg (D-NJ). "This race is about a clear choice to elect a liberal like Tom MacArthur or a conservative who has fought for lower taxes, smaller government, less waste in Washington, and the repeal of Obamacare."
Lonegan is battling against Randolph Township Mayor MacArthur for the Republican nomination in New Jersey's Third Congressional District, which is comprised of municipalities in Burlington and Ocean counties. The seat opened up after incumbent U.S. Rep. Jon Runyan (R-3)announced that he would not seek re-election. Both candidates have stated that they are transitioning into the district from Bergen and Morris counties, respectively. The winner of the GOP primary fight was face Democratic Burlington County Freeholder Aimee Belgard in the November general election.