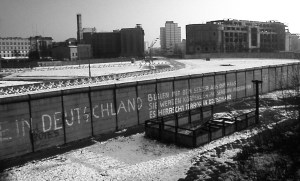 In Episode 1 of "The Pied Piper of Park Avenue," seniors from the most prestigious private schools in Manhattan walk out of school, fill a convoy of their parents' SUVs with $6,000 of food and deliver it to a food bank in Harlem. Their parents are furious. The kids promise not to do it again. In Episode 2, the students leave school again the next day, this time giving away things — like their mothers' $20,000 Birkin bags. In Episode 3, there's a come-to-Jesus moment: the students meet with school administrators.
It was now May, just a month of school to go, and no date had been set for the "day of learning and sharing" that the heads of school had invented to head off more student protests. Why the delay? Apparently this event required considerable planning and coordination. That required a committee. And as a knowing scientist once observed, "A committee is a cul de sac down which ideas are lured and quietly strangled."
The committee compared the academic calendars for eight schools. AP exams for juniors. Awards assemblies. School trips. Teacher appreciation days. Preparing the gyms for the spring dances. And more.
Graduation would be upon them before the promised multi-school conversation about a system that had the Kochs doubling their fortune in three years while 100 million Americans were living in or near poverty. How delightful!
Over iced coffee at Yura, Greg put the question directly: "If we stage anything outside of school on a school day, will they punish us?"
Karen: "Yes."
Tina: "Yes."
Greg disagreed: "They don't want publicity even more than they want to punish us."
"Majority rules," Tina said.
Greg couldn't argue against the democratic process.
But he saw a workaround: "What if we do something over a weekend?"
Not a good idea. The brutal winter had been followed by a spring so warm it was scary to think how high the temperature might go by August. Many families had opened their beach houses early. On weekend nights now, if you looked at the great limestone buildings on Fifth and Park Avenues, only the maid's rooms had lights on.
"So we're screwed," Tina said. "They're going to grin us to death."
"Maybe not," Karen said, thinking of a Trinity student who'd gone to computer camp with her a few summers back. They'd played Minecraft together, traded backrubs and more. If she believed all nerds kissed as well as he did, she'd be bound for MIT.
"What?"
"Better you don't know."
They knew two days later. Everybody did. At noon, just before lunch, a digitally-distorted voice made an announcement over the classroom loudspeakers at Nightingale, Dalton, Sacred Heart, Trinity, Dalton, Spence, Brearley and Chapin.
"Go…to….the…portal."
In these schools, every student has a laptop, usually open. Curious, many students clicked to the main screen of their school's website. They were not there long. The screen faded, and up came two words — CRANK IT! — and a YouTube video.
The scene was an English music festival. Drumming started, a low undercurrent, then insistent, the signature introduction of "Wake Up." Arcade Fire started singing. 87,000 Brits, hands raised, knew the song and shouted the lyrics.
[youtube http://www.youtube.com/watch?v=5OmMPaLmxKg&w=560&h=315]
Somethin'
filled up
my heart
with nothin',
someone
told me not to cry.
In these New York schools, there were also kids who knew "Wake Up" and cherished it. It reminded them that the lives they were living were the lives they endured, not the lives they wanted, and so they played this song for courage, often and loud, in the morning before they went off to school. Now, at their desks, they mouthed the words, looking around the room, catching one another's eyes, smiling in recognition of their bond.
Now that
I'm older,
my heart's
colder,
and I can see
that it's a lie.
Now some kids stood and sang along with their English brothers and sisters.
Children wake up,
hold your mistake up,
before they turn the summer into dust.
Now some of the kids who knew the words pounded their desks. Their enthusiasm killed the dead air of their classrooms, and more kids began to stand and raise their fists. 
If children
don't grow up,
our bodies get bigger
but our hearts get
torn up.
We're just a million little gods
causin rain storms
Turnin' every good thing
to rust.
There was screaming at that last line, screaming that filled the classrooms and echoed in the halls: youth wanting its freedom, not caring about tomorrow. Take their parents lives, their parents' concerns, and flip them — this is what the Arcade Fire anthem pointed to. And you could say, well, easy for them, they're rich, but this was bigger than that, and the Trinity music teacher, who lived in Brooklyn and played in a slacker band on weekends, got the analogy right away: Bruce Springsteen playing for 200,000 East Berliners in 1988.
"It's nice to be in East Berlin," Mr. Springsteen began, reading from a card in halting German. "I want to tell you that I'm not here for or against any government, I have come to play rock 'n 'roll for the East Berliners… in the hope that one day all barriers will be torn down…"
Then Mr. Springsteen began to sing Bob Dylan's "Chimes of Freedom." But the song didn't matter. It was the feeling: hope long suppressed, hope finally rising. There are those who say that President Reagan took the Wall down and those who credit Gorbachev. Watch the YouTube video. Looking at those East Berlin kids, you could make a better case for blue jeans and rock music, and you might think that what happened in East Berlin that day was a promise 200,000 people made to one another: That Wall is coming down.
And so it was at eight elite New York schools. The kids got it, even the scholarship kids who didn't know the words and didn't quite get the feeling behind them and the kids in the lower grades who were completely clueless about the price of privilege — a wall was coming down.