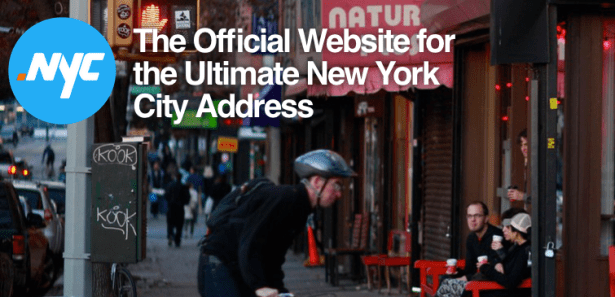 If there's one thing real New Yorkers love, it's setting themselves apart from imposters. Between now and June 20th, New York City businesses can send in applications for a ".nyc" domain name.
Since domain regulator ICANN started approving thousands of new top level domains, everyone from cities to web giants like Google and Amazon been applying. Neustar, the company that maintains the ".us" and ".biz" domains, are handling the wholesale of the ".nyc" domains, and the City of New York will take a 40 percent cut of the sales.
In order to nab a piece of digital NYC real estate, a person or company needs to have a physical New York City address — no faux New Yorkers allowed! This sets the domain apart from a domain like ".london," which will be available to anyone who pays for it once it's released publicly.
"That may work for London," Jeffrey Neuman, Vice President of Neustar, told Betabeat, "but for NYC, we really wanted to embody that exclusive nature of what it means to be a New Yorker."
The domain name will be available to the general public in early October, 2014 — until then, it's for registered trademark holders only.
We suppose that means we'll have to wait a few months before we'll be seeing "thissubwaycarsmellslikepee.nyc" or "stoptouchingmyhand.nyc," though we think those qualify as official NYC trademarks.