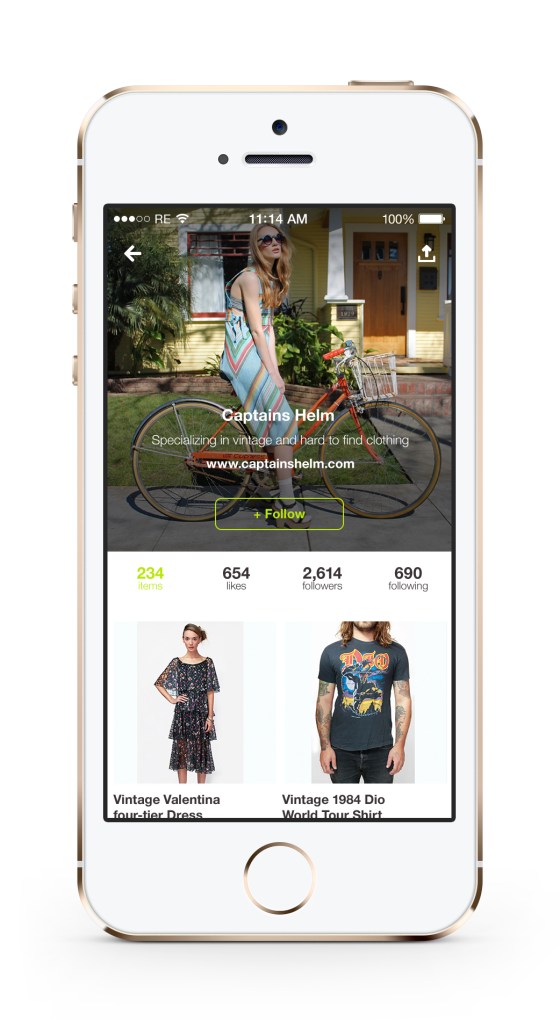 Craigslist, eBay and Etsy are treasure troves for vintage and American-made goods. Or so we've heard — we haven't had the time to sift through the zillions of products available on those sites since our lazy undergrad days.
A new app, Reissued, purports to solve that problem with its assortment of selected items that come from bona fide vintage vendors. Each retailer has his or her own page within the app for selling high-quality merchandise, presented in a much prettier way than the average eBay entry.
Created by furniture and interior designer Jennifer Delonge, the meticulously curated marketplace will include retailers like Decades, Urban Americana and Ascot & Hart. Shoppers who download Reissued to access one company's shop will likely find a host of sellers they didn't previously know, but that appeal to the indie aesthetic of their choosing.
"We vet all of the sellers," Ms. Delonge told Betabeat. "We stand behind them and we know the items they push out. It's allowed us to cut through the noise of eBay and Etsy."
The interface will make it easier for shoppers to make their purchases, and enable them to sort their favorite items using hashtags and an activity feed. Sellers can also benefit from the easy-to-use back end of the app, Ms. Delonge said.
Many of the sellers are from Los Angeles, as Ms. Delonge is based in San Diego. New York vendors are also coming aboard, she said.
Many of the sellers don't have their own websites, let alone mobile apps, so the Reissued interface can help them acquire new customers.
Reissued has high-profile endorsements: Fab.com founder Bradford Shellhammer and Facebook product manager Michael Levinson have signed onto the company's advisory board.
"As soon as [Mr. Shellhammer] saw the app, he completely got it," Ms. Delonge said. "It hit a chord with him and he wanted to be part of it."
The app is free, with Reissued taking 10 percent of each vendor's sold item, Ms. Delonge said.