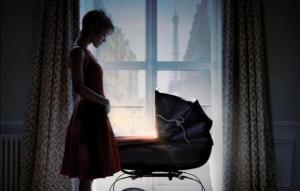 I know I've been on a tear recently about television deviating from its source material, and most of the time it doesn't really bother me. (It really bothers me!) But in the back of my head, maybe I knew it was all building up to this…NBC's remake of Roman Polanski's iconic adaptation of Ian Levin's Rosemary's Baby. "The remake as a made for TV movie" might be my least favorite genre ever, because when has that ever worked? With The Shining, when it starred Steven Weber from Wings? Flowers in the Attic with Heather Graham?
Airing this weekend, Rosemary's Baby retells the classic hilarious romp of a woman being slowly driven insane by a pair of nosy next door neighbors. Her husband just doesn't understand, but for Rosemary Woodehouse, being pregnant is just hell!
Recast with Zoe Saldana from Avatar and Lucius Malfoy as an inexplicably younger and handsomer Roman Castevet—a man whose name is an anagram for "terrible at Scrabble"–the show takes unnecessary pains to differentiate itself from its source material.
Sure, in this version the husband character is just as much a mopey and unaccomplished until meeting his future satanic besties. But when Cassavettes played the role, Guy was an actor willing to let his wife  be impregnated with a demon in order to kickstart his project of paying his parents back any day now. But now Gus is a writer, on staff at a school gig for a year in Paris while he "works on his great novel" and eats pastrami sandwiches. Gus, simple as he, can't possibly be swayed into the dark arts just because he can't find good mac and cheese in Paris?
Whoops, Paris! Wasn't this supposed to be set in New York? Are there even going to be witches in Paris? And this just needs to be addressed:
And his wife is even worse!

That's supposed to be these guys: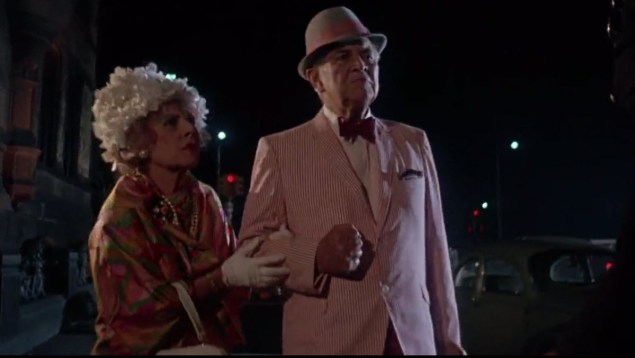 Well at least they're keeping that weird-smelling herb thing. Who do you think is going to play the baby? I hope they get that Kardashian baby. Or is Suri Cruise is too old?