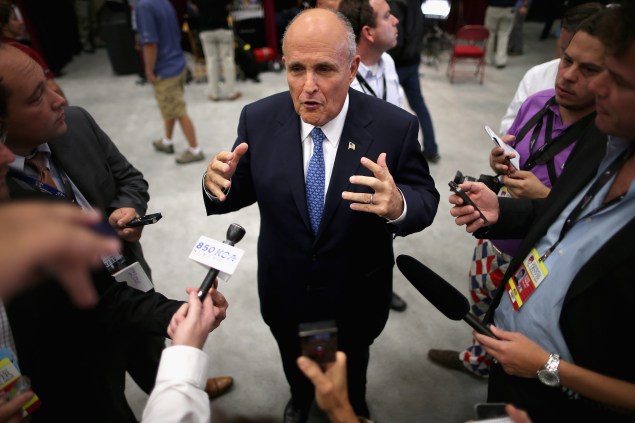 Just call him the Colombian crime fighter.
Former Mayor Rudy Giuliani, who presided over plummeting crime levels in New York City in the 1990's, is now pounding his chest over decreasing crime in Bogota, Colombia.
"I just got back from Colombia. I advise the Colombian government how to get crime down," Mr. Giuliani said today on CBS This Morning when asked about his future political plans. "Crime is down 23 percent in Bogota. I am very proud of that. So that's what I'm into right now."
The Republican attorney has undertaken lucrative consulting work since leaving office in 2001, helping cities in countries including Mexico and Brazil tackle crime. After unsuccessfully boosting Republican Joe Lhota in the mayoral race last year, Mr. Giuliani returned to the headlines this week when ex-Florida Gov. and possible presidential contender Jeb Bush called for Mr. Giuliani to run for mayor in 2017.
In the interview this morning, Mr. Giuliani, who lost a bid for president in 2008, said he would likely never seek the mayoralty again, but kept the door open to another potential run.
"I believe you can't go back. You know, you do a job with all your heart, all your soul, you do a lot of good things, you make some mistakes, now it's history and you move on to other things," he said. "As to would I run for another office? Sure, I'd think about that. But not mayor again. I did it, and it was a great job, and now somebody else gets a chance to do it."