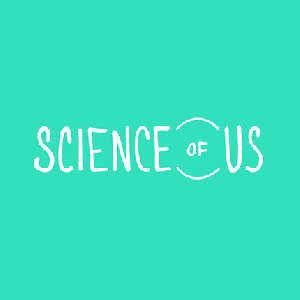 Science of Us, New York magazine's new site "designed to stoke your fascination with human behavior" launched today.
Although the magazine announced a forthcoming science site as part of its expanded web offerings back in December, it was kind of overshadowed by the news that New York mag would scale back its print schedule and become a biweekly.
Also, that was months ago and we kind of forgot about it.
So, what can we expect from Science of Us? Here's what site editor Jesse Singal wrote in an introductory post:
Why do humans go to war? Why do they fall in love? Why do they fight with strangers about politics on the internet? The goal of Science of Us is to offer up interesting insights into questions like these every day, as well as practical tips on how to live better, happier lives.

Sometimes this will mean looking at news and pop culture through the lens of social science, perhaps by explaining what the latest viral stand-up comedy clip can tell us about neurotic people, or unpacking a politician's unhinged rant with some help from a psychological expert. Sometimes it will mean highlighting cutting-edge work from psychologists, sociologists, and others. And sometimes it will mean longer stories and visual features on subjects ranging from the connection between money and happiness to the latest mental-health advances.
Basically, Science of Us is going to explain human behavior. But since it isn't billing itself as "explanatory journalism," it will most likely escape the Internet's scorn.