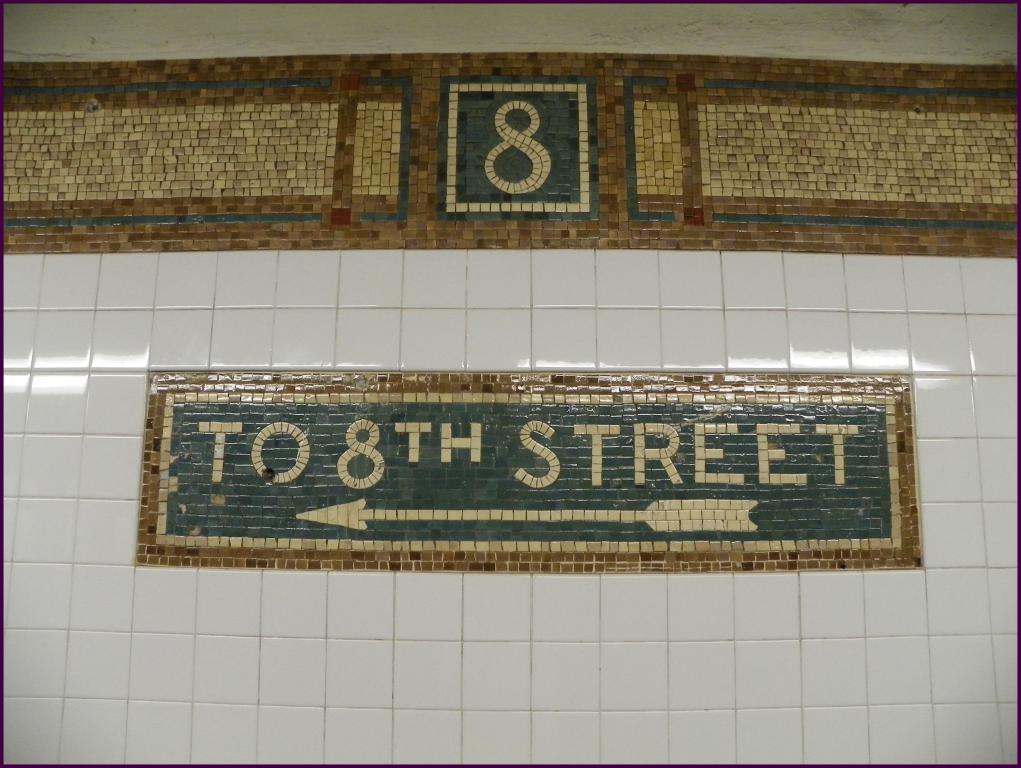 A Williamsburg resident with an eye for spotting unlikely sources of beauty has created an online gallery chronicling mosaic subway art.
Adam Chang, the artist behind the NY Train Project, spent 20 hours underground to capture the unique mosaic art of each of Manhattan's 118 subway stations, then recreated them on the site.
"One day while waiting for the 6 train at the Bleecker stop, I began to notice the intricate details of the carefully placed tiles in the station sign. Which led me to noticing other station signs and how they were all different, infused with the personality of the neighborhood. I decided that I wanted to share this with others by creating an online gallery of subways stations in NYC, starting with Manhattan," Mr. Chang wrote on his website. 
The NY Train Project lets you virtually travel along your subway line of choice and explore the rich art and history that often goes unnoticed. At each stop, Mr. Chang has digitally recreated the mosaic art and presented an interesting fact about that station.
For example, did you know that the Fulton Street stop on the A line is 60 feet below ground? Neither did we!
Mr. Chang said he has plans to expand the project.
"The other neighborhoods were always part of the plan," he told Gothamist. "It probably wouldn't be close to being up if I waited to finish all boroughs so I had to start with just one. There's also other things I want to do with it but one step at a time."
Update: Inspired by Mr. Chang's project, Subway Tile Shirts has started selling t-shirts with graphic subway tile designs. They retail for $38 on the website.