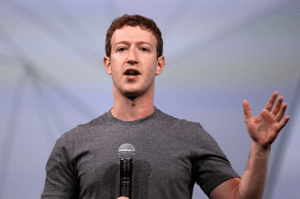 In a continued desperate effort to stay relevant among today's youths, Facebook is reportedly building a video chat app to rival Snapchat.
Facebook is internally referring to the messaging app as Slingshot, the Guardian reports. Slingshot is currently under development, but could be released as soon as this month — provided Facebook doesn't remember what happened to its Poke app, and decide to scrap the project altogether.
Snapchat's popularity has been a thorn in Facebook's side for some time now. It's been almost like a real-life version of Silicon Valley, where Facebook is Hooli, and Snapchat is Pied Piper, except way more obnoxious.
First, there was the time Mark Zuckerberg wanted to chat with Evan Spiegel, and (maybe?) got snubbed. Facebook also reportedly tried to buy Snapchat for $3 billion back in November, only to have their offer rejected. The next month, Facebook launched Poke, and, well, it kinda sucked.
And let's not forget the time Facebook-owned Instagram launched Instagram direct, another private photosharing tool that was basically the same as texting someone a picture — except with a filter. K.
All the while, Facebook's been dealing with the fact that young people are flocking away from the social networking site in favor of Snapchat, which is highschoolers' crack.
Maybe Facebook should stick to its strengths: enabling us to stalk people, and amassing armies of drones.