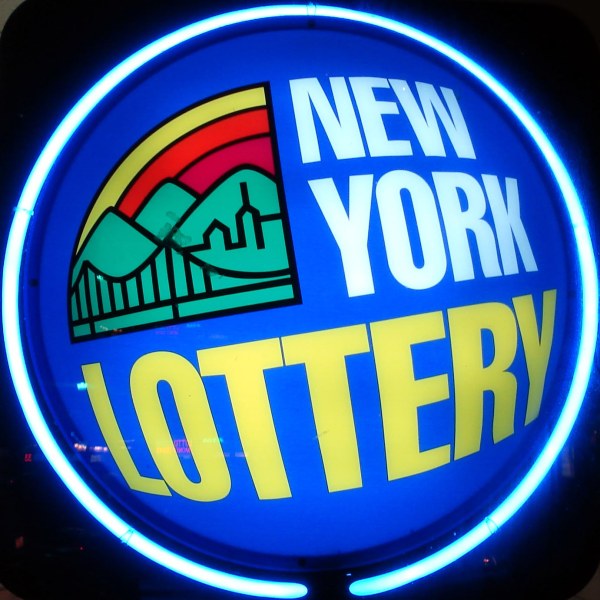 Money never sleeps.
And neither does Salvatore Gandolfo, 55, a former NYC Department of Finance worker living in Arden Heights. When the self-professed insomniac couldn't sleep on April Fool's Day, he got up, hopped into his car and bought a scratch-off lottery ticket that won him $7.5 million, he told the New York Post on Tuesday.
"That night, I was thinking about someone from my past, someone who is no longer here," Mr. Gandolfo told the Post. "It was about 3 or 4 in the morning. I couldn't sleep. I woke up and ate breakfast. I put on my clothes, got in my car and drove."
Parking his Honda by the Richmond Deli & Grocery in Mariners Harbor, he got out, purchased a $25 Silver Spectacular stub, scratched its grayed surface and saw three words: "big ticket winner."
At first, he thought there was something wrong with the ticket, because it usually reveals one of four symbols, either a coin, or the characters 5x, 10x or 25x, to indicate the number by which a winner should multiply the prize shown, according to the New York Lottery website. The site also says that the chances of winning the top prize of $7.5 million is 1 in 3,790,400.
"I was shocked when I realized I had won," Mr. Gandolfo told the Post.
To celebrate, Mr. Gandolfo told the paper he gave a kid at the store a $20 bill and another stranger a $40 winning ticket. He opted to take home a lump sum of $4,672,800, instead of a series of payouts over the next 20 years, an option outlined in the New York Lottery Winner's Handbook.
"I'm a simple man… the one thing I always wanted was happiness," the overnight millionaire told the Post, adding that he wanted to spend the cash on travel, buying a new car and helping his relatives. "You can't put a price on happiness but it makes me happy to help my family."
And while he says he still has trouble sleeping, we're pretty sure he won't be counting sheep.