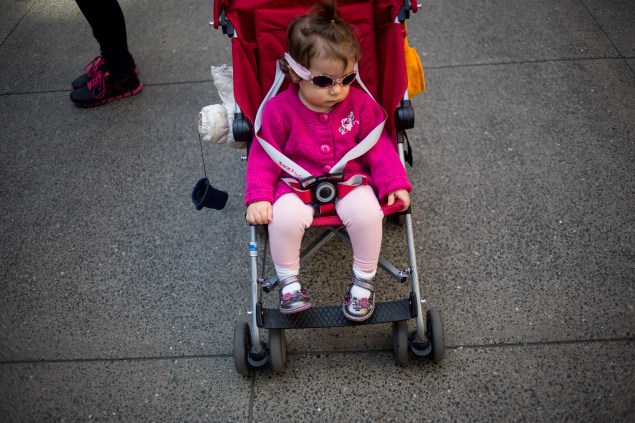 It's hardly news that men are paid more than their female counterparts, but a new study released today by the City University of New York found men with children earned higher incomes than any other population group in New York City between 1990 and 2010.
The report's author, Justine Calcagno, a social psychologist and Ph.D. candidate at CUNY's Graduate Center, calls the phenomenon the "Daddy premium."
"We just consistently see men with children earning higher personal incomes than all other groups," Ms. Calcagno told the Wall Street Journal.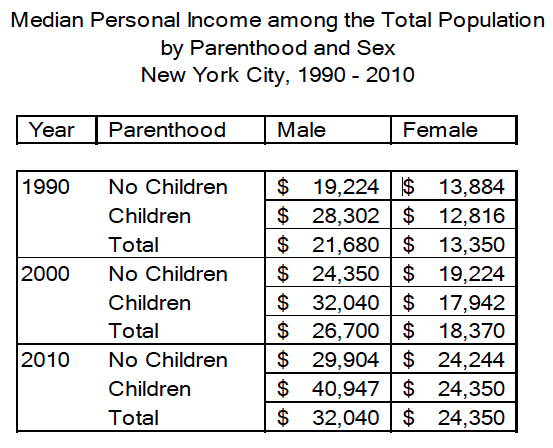 What's more is women with children in New York City earned up to 27 percent less when compared to men with children, according to the study, which calls this the "Mommy tax."
Titled, appropriately, "The 'Mommy Tax' and the 'Daddy Bonus,'" the study found the case was the same across ages, education levels, occupations, race and ethnicity groups.
Besides the obvious culprit of gender discrimination in the workplace, Ms. Calcagno said our psychology could be to blame.
"There are some social psychologists who [describe] certain stereotypes about men with children – that they're more warm, that they're more devoted –  all these sort of positive factors we attribute to dads," said Ms. Calcagno. "That may be one reason why employers are biasing in terms of their pay."
The study also states a probable explanation for the disparity is that women with children worked fewer hours then men.
Try telling that to Jill Abramson.