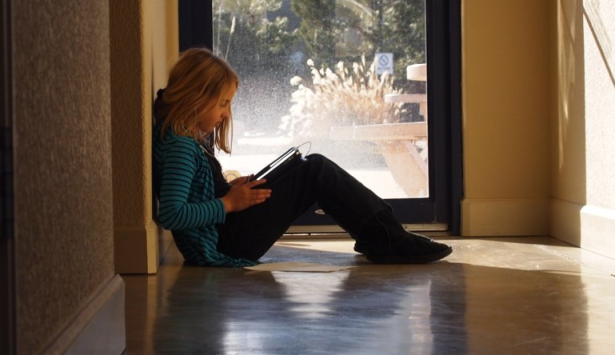 Epic!, a subscription app for children's books, just closed a deal with HarperCollins that will give its subscribers access to over 1000 books, including classics like The Chronicles of Narnia, Frog and Toad, and The Secret Garden. This comes on the heels of last night's announcement that Oyster has signed a similar — but much larger — deal with Simon & Schuster.
Epic! has only been available for two months, and has already landed deals with two of the five top publishers, the other being Simon & Schuster. Epic! cofounder Kevin Donahue says that the appeal of book subscription apps for big publishers is that they can make money off of older books that otherwise wouldn't even find their way onto shelves.
"Simon & Schuster and HarperCollins see it as a great way to monetize their backlist," Mr. Donahue told Betabeat. "They can give us books that are a year or two old, and separate that from their frontlist titles."
Subscription services like Spotify, Netflix (NFLX) and Amazon Prime are becoming the new model for distribution in industries where old distribution models are suffering, though ebook subscriptions are a much younger business scene — the biggest players in book subscription apps look scrappy in comparison to a company like Spotify.
Though some people are worried about the implications of giving toddlers iPads and smartphones, Mr. Donahue, a parent of young kids, sees this as chance to get kids reading more.
"Considering the increasing ubiquity of mobile devices among children, it makes sense to offer children an alternative to games and videos," Mr. Donahue said, "and reading benefits them so much more."
The Epic! team is made of veterans of companies like CrowdStar, YouTube and Disney, and are using the know-how they picked up at those companies to engage young readers. The Epic! app gamifies reading, offering badges and rewards for reading every day or after school, and gives suggestions to help kids choose books they might like. Studies by Scholastic show that when kids choose their own books, they're more likely to finish them.
Even if it doesn't end up being the sole savior of a generation of readers, at least the publishing giants are starting to warm up to new models digital distribution, as Mr. Donahue puts it.
"The bigger publishers are starting to embrace the new model," Mr. Donahue said. "Now with Simon & Schuster and HarperCollins, we have two of the big five so far."
Mr. Donahue is confident that by the end of the year, the other three will have come along.