The tech scene in Tel Aviv is booming, and many Israeli tech founders see New York City as their best opportunity to go global. But even with talent, product and a great plan, startups are struggling to lay down roots in New York.
A new microfund and accelerator want to help top Israeli tech startups transition to New York. Founded by Eyal Bino, Accelerant Ventures is striving to help Mr. Bino's countrymen conquer the global scene without selling out early.
It's the same pattern each time, Mr. Bino says. A startup with great talent and solid product will be so hungry for funding that they easily give up control of their company. Then, once they have less skin in the game, they'll sell out quick for a sweet looking multi-million dollar acquisition and fall away from the community.
Mr. Bino wants to break that cycle with Accelerant — to be the Israeli base camp on the New York tech Everest, so that startups don't give up on their way up the mountain. He hopes that if more companies get business support when they arrive, it'll pave the way for a deeply rooted Israeli tech community in New York.
Accelerant's first fund is currently in the works, and Mr. Bino hopes to raise $20 million for the first fund, and sponsor four to six startups a year — a small contribution to the effort to give the Startup Nation a home away from home.
Betabeat spoke with Mr. Bino about the Israeli startup experience in New York City.
Many Israeli founders have told us that Tel Aviv is a fierce market for founders seeking funding — what makes the Israeli startup scene so competitive?
Entrepreneurship is part of the Israeli DNA. Culturally, Israelis are risk takers, who are not afraid to fail and don't take no for an answer. Technology wise, Israelis have deep tech knowledge and expertise going all the way back to the army days, which enables them to apply it to different problems they are trying to solve in a variety of market categories.
What brings Israeli startups to New York instead of the Valley?
New York has a growing community of Israeli startups with over 200 startups having a base in NY, which makes it very friendly for entrepreneurs looking for connections, mentors, funding, services and everything startup-related. Israel is also strong in producing digital media, video, mobile and SaaS-based startups, where there is a big market demand in New York.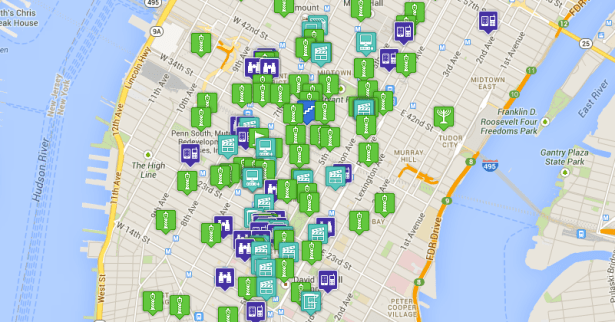 What does an Israeli startup need to do to make the move to NYC?
The issue of access is becoming a huge problem — from access to clients and partners to advisors and investors. In order to stand out of the crowd you need to show clear differentiation. This can be in the form of traction and early adoption, high-profile advisors and investors that believe in the company, or a clear technological advantage in a market with a big opportunity.
If you have one or more of these covered as a startup, you'll be in much better position to raise capital and open a base in NY so you can scale the company.
Why do Israeli startups have so much trouble getting from their seed rounds to a Series A?
While there are hundreds of new startups being born every year, there is just not enough capital available to support these companies beyond the seed round. Israeli funds and the angel community typically need the help of foreign funds to continue supporting great companies, as Israeli funds are much smaller than their US counterparts.
Why do Israeli startups sell so early? Is it just the pressure to make a quick buck?
Israeli startups have to go global from day one, since there is no market in Israel — it's just too small of a country. And since there is not enough capital in Israel to support growing startups, Israeli entrepreneurs pay a high price for investment in their companies, and end up owning relatively little equity after raising their A round.
With not as much equity in the company, many entrepreneurs feel that they'd rather sell the company and make a nice return now, rather than "work for their investors" and get paid later.
Then why is important that they don't sell early on?
Israel needs to grow bigger companies, and have bigger exits. This will enable entrepreneurs to become angel investors themselves, and "share the wealth." It will help startups who are bought by large corporations to convince them to establish R&D centers in Israel and will create a culture for not just innovation, but of large exits like the one that exists in the Valley.
So what's the next step for developing the Israeli tech community here?
We need to give more resources for Israeli entrepreneurs to succeed. They need more capital, access to the New York tech community, key advisors, potential clients, strategic funding, and all the things that help entrepreneurs grow big companies.
There is a huge value in bridging the cultural divide, and mentoring Israeli entrepreneurs on how to better connect with their American counterparts. At the end of the day, it makes a big difference for both Israeli entrepreneurs and American companies.