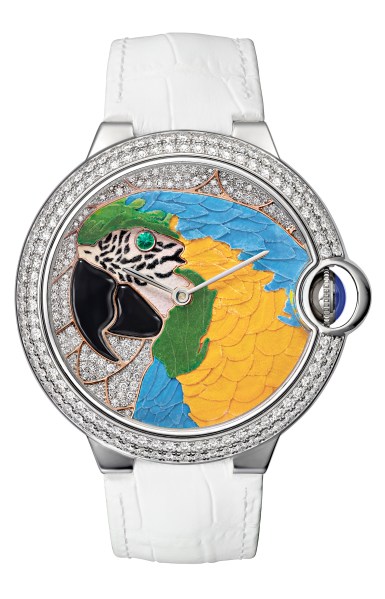 Even though modern watchmakers rely on high-tech CNC machines to ensure quality and precision, when it comes to the horologist's definition of métier d'art, all is not lost. It is the name given to centuries-old techniques used to decorate timepieces such as high fire enamel, engraving, miniature-painting, marquetry and stone-setting. Metier d'art craftsmen even train themselves to breathe more slowly in order to gain the ultra-steady hands needed to practice these high-definition and detailed techniques.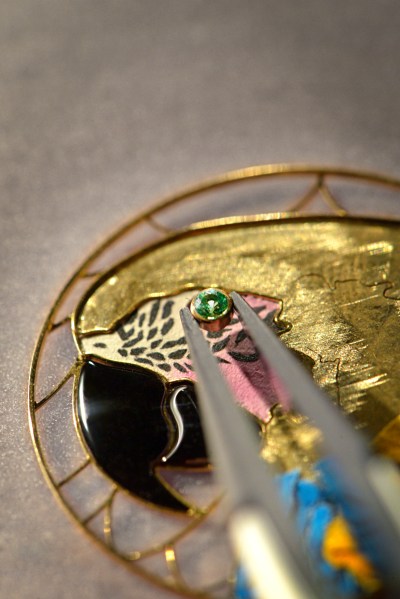 Metier d'art almost died out as a result of the quartz crisis in the '70s and '80s, when the watch industry was in serious jeopardy. Companies including Vacheron Constantin, Patek Philippe, Jaeger-LeCoultre and Hermes stepped into the breach. By seeking out artisans of these age-old arts and employing them to produce small numbers of highly covetable pieces, métier d'art was reborn and is now enjoying a renaissance.
 "I feel it's important to keep métier d'art alive in Haute Horology, to show what can be achieved in both artisitic creativity and execution," says Leon Adams, president, Cellini Jewelers. "The client interested in owning their own miniature work of art will have something that is truly rare and not mass produced, which will only increase in value."
As fine watches become more mainstream, those who can afford to, seek out custom-modified versions of the classics. Métier d'art timepieces are the polar opposite of mass produced, as these pieces demand so much hand work and can be difficult to produce – high fire enamel dial production, for example, often results in more dials destroyed than produced – so the numbers are naturally severely limited.
"These rare pieces represent both a technical and aesthetic challenge, uniting our in-house watchmakers and craftsmen – such as engravers, gemsetters, enamellers – in the quest for excellence," says Philippe Bonay, president, Jaeger-LeCoultre NA. "For one watch, he said, it took enamellers two days to complete the rings that surround the dial. 
These traditional decorating techniques are a link between the past and future. "Métier d'art timepieces have been produced for centuries, and they are an important part of watchmaking history and its legacy," says Tourneau's Senior Vice President of Strategic Planning and Merchandising Michael Sandler. "The work of companies producing these watches today represents their investment in continuing the craft."
When given as a gift, métier d'art timepieces can feel more meaningful due to the enormous amount of craftsmanship articulated in each piece. "There are very few people with the knowledge and skill to maintain this art form at the highest level," says Larry Pettinelli, president, Patek Philippe NA. "There are no shortcuts that can be accomplished by machines — it's completely old world craftsmanship. Customers are looking for unique and exceptional works of art in whatever form that takes. Knowing that they own a one-of-a-kind timepiece is very special." ν